IKEA's Latest Project Uses Technology to Help You Redecorate Without Moving Any Furniture
We independently select these products—if you buy from one of our links, we may earn a commission. All prices were accurate at the time of publishing.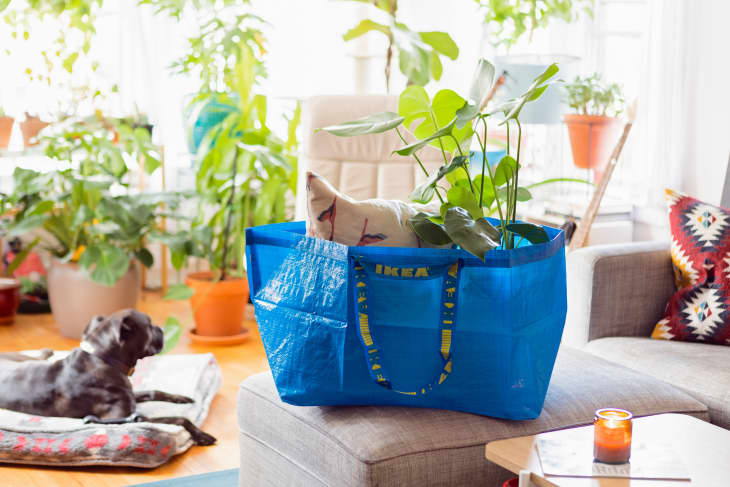 IKEA and its future lab SPACE10 launched a brand new website called  Everyday Experiments this month, through which the companies answer the question "how will tomorrow's technologies redefine the way we live at home?" A direct response to the ongoing coronavirus pandemic, the webspace houses a collection of various digital experiments that explore new ways we might interact with the spaces we live in years to come.
"With people spending more time at home than ever before, now is the time to act and learn more about the way we experience and engage with our homes," a press release states. Through innovative technology, including artificial intelligence, machine learning, augmented reality, and spatial intelligence, Everyday Experiments encourages visitors to open their minds to new ways our homes can enhance our daily lives.
Some experiments are particularly useful for decorating. With Room Editor, you can "erase" your current furniture and see what new stuff looks like in its place. Shelve It takes the dimensions of your wall and designs the perfect storage system to maximize the space. Point and Repair will take your old stuff and suggest ways that you can make it new again with DIY projects.
Others are a bit more experimental. "Optical Soundsystem" by ManvsMachine, an AR application that allows a user to "see music" within their space; and "Extreme Measures" by FIELD, which an AR spatial mapping technology that allows you to measure your space via a virtual "elephant in the room."
"Home—especially these days—plays an important role in how we develop our everyday interactions and relationships," says Bas Van De Poel, Creative Director at SPACE10. "It is not only the place where we live but the place where we work, teach our children and where we connect with the world digitally. We believe, the more we learn about the next curve of design and technological innovations, the more we can help people to make tomorrow's life at home, and with each other, even better."
You can check out the variety of experiments already uploaded to the platform by heading over to EverydayExperiments.com. But be warned, you may never look at your home the same way again.