IKEA Has Kids Draw Their New Toys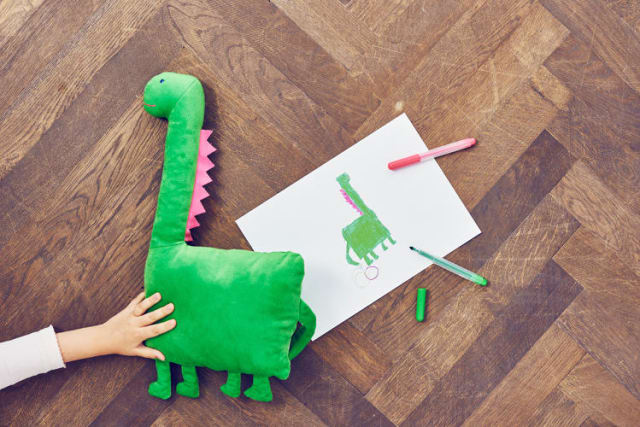 (Image credit: IKEA)
IKEA tapped the unlimited imagination of children for its latest collection. Sagoskatt—Swedish for "mythical creature""—is a line of soft toys drawn by kids and brought to life by the retailer.
The ten designs were chosen from 52,000 submissions worldwide and include a dinosaur, a blue spotted dog, a two headed bird, and a bacterium/monster.
The toys are available in the US from November until December 24, and will retail for $1 to $8, with a dollar of each sale going to the IKEA Foundation's campaign supporting the benefits of play.
Kids can submit drawings for the 2017 collection until October 30.