IKEA's Flat-Pack Refugee Shelter Just Won a Design Award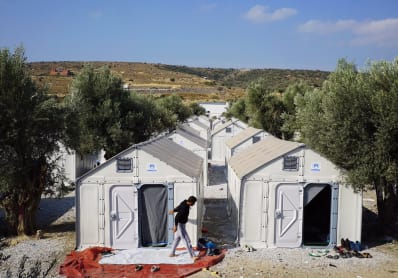 (Image credit: Courtesy Design Museum)
IKEA (yes, that IKEA!) created refugee shelters that flat pack just like your BILLY bookcase. And the innovative design just won a prestigious award.
Better Shelter was designed in 2013 as a longer lasting and more secure alternative to tents in refugee camps. Since then, thousands have been put to use globally.
And now it's award-winning, too; Better Shelter was just named the Beazley Design of the Year, an annual award handed out by London's Design Museum.
We reported in November that the shelter was up against some pretty stiff competition, including David Bowie's final album and Adidas sneakers made from recycled ocean plastics.
(Image credit: Courtesy Design Museum)
Made of lightweight polymer, the flat-pack structure can be assembled by a team of four people in four to eight hours, has a solar cell that can power a light or cell phone charger, and sleeps five. In addition to shelters, they're being used to set up modular health stations, as well as temporary schools, according to IKEA Foundation CEO Per Heggenes.
Better Shelter, along with the other Beazley Design of the Year nominees, are on display at the Design Museum until February 19.