IKEA's New Kitchen Cabinets Are Made with Recycled Plastic Bottles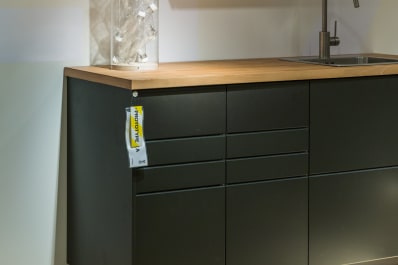 (Image credit: IKEA)
An IKEA kitchen just got a little greener. The Swedish retailer announced that their new cabinet line will be made from reclaimed wood and recycled plastic bottles.
IKEA's current cabinets are constructed from man-made wood planks and topped with veneer, while the new Kungsbacka line will be made from reclaimed wood planks and the veneer will be made from melted plastic bottles and painted black.
IKEA has been ramping up its sustainability initiatives the past few years, but not all moves have gone over well. Retiring the beloved EXPEDIT to release the thinner-framed KALLAX shelving system saves wood, but had fans up in arms.
Kungsbacka will be available in the US and Sweden starting in February 2017.