You Can Turn Off Those Annoying iPhone Pop-ups With One Click
We independently select these products—if you buy from one of our links, we may earn a commission. All prices were accurate at the time of publishing.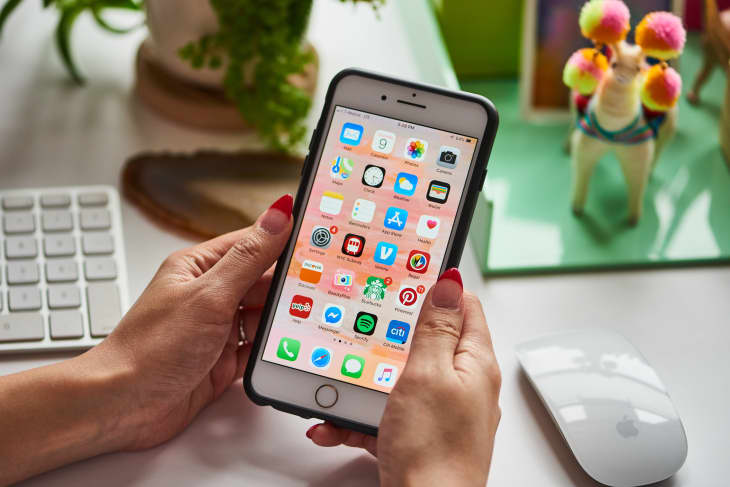 Have you ever been in the middle of editing a photo on your favorite iPhone editing app when—out of nowhere—one of those "Rate and review our app!" pop-ups appears? It always seems to happen at the worst time, doesn't it? We fully support rating and reviewing apps you use and love (developers need feedback, and ratings matter!), but we also believe you should do it on your own time, not in the midst of an intense game of Candy Crush. 
Follow Topics for more like this
Follow for more stories like this
That said, if you're itching for fewer pop-ups when you're using apps, we're with you. Screen time is already distracting enough; who needs a distraction within a distraction?
Thankfully, there's a trick to stop the rate and review requests in their tracks. You can easily turn off those annoying pop-ups with one simple toggle (if you're running an up-to-date version of iOS).
Switching off the In-App Ratings setting is super easy:
Open the Settings app
Scroll down to "iTunes & App Store"
Find the "In-App Ratings and Reviews" toggle and flip it to the off position
Voila! Rating pop-up crisis averted!
One note: If you turned the In-App Ratings and Reviews setting off and, for some reason, you're still seeing those pop-ups, try to be patient. Apparently, this toggle-off trick only works if apps have been recently updated with the new ratings system—but chances are, the developers are working on getting things up to date behind the scenes.
If you're not seeing a change after a while and it's truly bothering you, feel free to give the app's support team some kind feedback about how the pop-ups are impacting your user experience; most apps have a "Contact us" or "Support" option in the app itself or the app's website.