In Search of the Perfect Headphones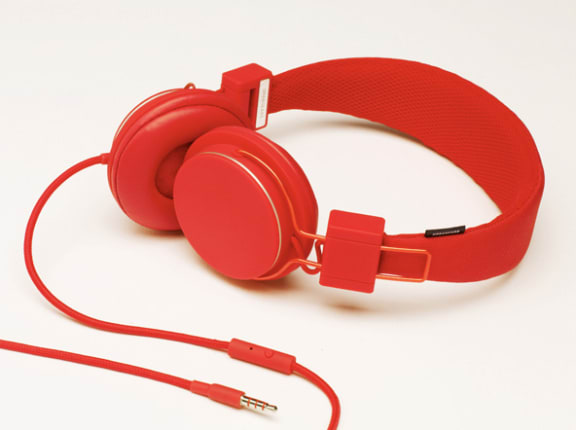 Shopping for headphones that look cool, sound good, and meet your budget? We've scanned past product reviews for the best recommendations.
Headphones: High & Low
Amazon.com
Product: Nokia BH-905i Wireless Headphones, $200
Best for: Commuters who want a good wireless, noise canceling set
Pros: 25-hour battery time, you can use them wirelessly or plugged in
Cons: Expensive
AC Gears
Product: Urbanears Plattan Heaphones, $60
Best for: Fashionistas who want their headphones to match their outfits
Pros: Compact, affordable, available in 8 colors
Cons: More focused on style than great sound
The Ghostly Store
Product: AIAIAI TMA-1 Headphones, $200
Best for: DJs who love minimal, modern design
Pros: Lightweight, great sound, good price for DJ headphones
Cons: Expensive for home headphone users
J and R
Product: Grado Prestige SR225i Headphones, $200
Best for: Audiophiles who listen to music mainly at home
Pros: Stylish, great sound
Cons: Leaks sound, annoying to co-commuters on the subway
Turntable Lab LA
Product: Eskuche Control Headphones in Beige, $60
Best for: People who want high style at a good price
Pros: Retro style, good sound, comfortable, affordable
Cons: Construction is a little less solid than more expensive brands
B and H
Product: Audio-Technica ATH-M50, $120
Best for: Audiophiles who need headphones for work or home use
Pros: Comfortable, strong sound
Cons: Not as pretty as other designs & sports a giant logo across the top
Headphones.com
Product: Sennheiser HD 25-1-II, $200
Best for: All-around sound quality and performance
Pros: Sennheisers represent the gold standard for headphones
Cons: Pricey (see this tip for upgrading your Sennheisers with a screwdriver)
WeSC
Product: Banjo Headphones, $77
Best for: People who want a good-looking set of headphones
Pros: Comes in 7 colors, looks hot
Cons: One Urban Outfitters reviewer says, "looks really nice, but only sounds good with techno stuff" (LOL)
Earbuds: High & Low
Amazon.com
Product: Klipsch Image S4i, $95
Best for: Gym rats who need good earbuds for working out
Pros: Snug fit, noise-isolating design, volume control on the cord
Cons: Expensive for earbuds
Newegg.com
Product: JVC HA-FX35 (Blue) Marshmallow Earbuds, $15
Best for: Everyday listeners who want a stylish set of earbuds
Pros: Inexpensive, comfortable, comes in tons of colors
Cons: Not everyone likes the squishy, form-fitting design
Nixon
Product: Nixon Socket Earbuds, $30
Best for: People who want good style, comfort, and a decent price
Pros: Stylish design hooks over the ear to stay in place
Cons: Some people find the over-ear style uncomfortable
Apartment Therapy supports our readers with carefully chosen product recommendations to improve life at home. You support us through our independently chosen links, many of which earn us a commission.