In Search of the Perfect Small Space Dining Set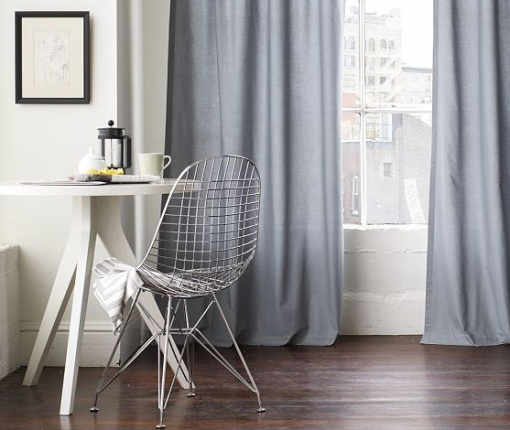 As someone who spent 6 months shopping for the perfect round 30-inch table to fit in my kitchen, I know how hard it can be to find a good small dining set. (I eventually scored an irregularly small Saarinenesque set off craigslist.) From that experience, I gathered a list of bookmarks for small dining sets — here are 12 sources and styles.
Design Public
Based out of San Francisco, this online store has several modern dining tables and chairs, including some smart space-saving designs like this Offi Packet Table. It folds up into a 25 x 25 inch box., and starts at $200 for a 2-chair set.
IKEA
They have quite a few wall-mounted and folding tables. One of my favorites is the solid wood Norden Gateleg Table, $180. When its leaves are down, it's a counter with built-in storage. When its leaves are up, it seats four.
West Elm
You can fit more people around a round table than a square one, and it can squeeze into a tight corner. West Elm has a few round and rectangular options for a small space, including this cafe-sized Tripod Table, $200.
CB2
Their small scale furniture is generally designed for apartments and lofts. This bar-height Sidecar Dining Set has built-in storage, sells for $400, and would work well in a kitchen or a studio apartment. They also have several round options for kitchens or dining rooms.
Bo Concept
This Danish store is a good resource for mid-to-high-end extension tables. The nice thing about their collection is that many of the tables have built-in extension leaves so that you don't have to store them. This Extendable Dining Table sells for $1,900.
Treadway/Toomey Galleries
This Hans Olsen dining set is a classic space-saving design that seats four. These are no longer in production, so you have to find vintage versions through eBay, craigslist, antique stores, or auction houses. Illinois-based Treadway/Toomey has sold quite a few.
Hive
Based out of Portland, Oregon, online shop Hive has a great selection of smallish modern tables and chairs. This x800 Table by Alvar Aalto ($3,090) is a classic bent plywood design available in a square, 28-inch format.
Unica Home
Headquartered in Las Vegas, Unica Home is another mega-modern online retailer. They have several contemporary pieces, including this 18-30 inch Arktura Coral Dining Table, $770. The laser-cut top makes it feel more lightweight.
Smart Furniture
This online shop, based out of Tennessee, has a good selection of tables and chairs, including this Calligaris Eleven Table ($1,078). It can be lowered to coffee table height or raised to dining table height, and it extends to seat 6 to 8 people.
Chiasso
Based in Chicago, this shop has several modern metal and glass options. Glass-topped tables work well in a small space, since they appear visually lighter than an opaque piece. The Astor Dining Table, $328, is 36 inches in diameter.
European Furniture Warehouse
They have a nice selection of contemporary bars, barstools, tables, and dining chairs. Jasper Morrison's plastic Air Table for Magis ($250) is cafe-sized and can go outside or indoors.
American Country Home Store
This store is a good resource for classic folding bistro tables. These metal sets can be used indoors or outside, and they come in 26 colors. This is the 24-inch red round folding table, $230.
Photo: Tripod Table from West Elm
Apartment Therapy supports our readers with carefully chosen product recommendations to improve life at home. You support us through our independently chosen links, many of which earn us a commission.