This Is Ina Garten's Most-Used Kitchen Tool
We independently select these products—if you buy from one of our links, we may earn a commission. All prices were accurate at the time of publishing.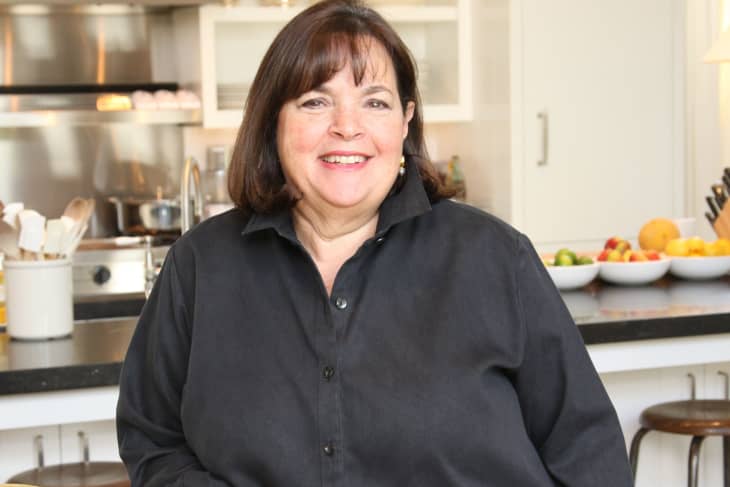 Follow Topics for more like this
Follow for more stories like this
In the speed round at the end of the interview, Kerry peppers Ina with a series of questions in which we learn that Ina drinks coffee (lots of it, with milk) and she'd choose savory over sweet — until she learns that both is an option. "You're Ina Garten," says Kerry, "You can answer however you want." After Ina adjusts her answer to "savory with a cookie thrown in every once in a while," Kerry asks her for her most-used kitchen implement.
"That's a tough one," says Ina, before deciding on sheet pans as the answer. "I love a stack of sheet pans because you can cook almost anything on it," she elaborates. She mentions cooking chicken and roasting vegetables on them, and says she uses them a lot. But, Kerry learns in follow-up, Ina doesn't use a Silpat on them — maybe parchment paper, but often nothing. "Maybe I've never used them so I don't understand why I'd want to wash it," she says.
Ina didn't specify which sheet pan she loved specifically, but if you're in the market for a new one, Kitchn's Lifestyle Director highly recommends this sheet pan from Made In.
The interview also gives a few other gems about what Ina keeps in her house, including that the oldest thing in her fridge is some truffle butter ("I think it's been there quite a while. It might be time to rotate it."), and that her most treasured cookbooks are by Sarah Chase: Open House Cookbook and Cold Weather Cooking." She and I have the same sensibility," says Ina, owing in part to the specialty food background. 
As for what she listens to in the kitchen that makes her smile? It's Taylor Swift.