Innovators & Icons of Design: Round Two
What makes a design iconic? Using the criteria that design icons must be innovative, stylish, functional and instantly recognizable, we chose great designs and pitted them against each other, tournament-style. The Apartment Therapy team voted on the early rounds, and it looks like we made some controversial choices!
Watch the video to see which icons made it through to Round 2 –
and why!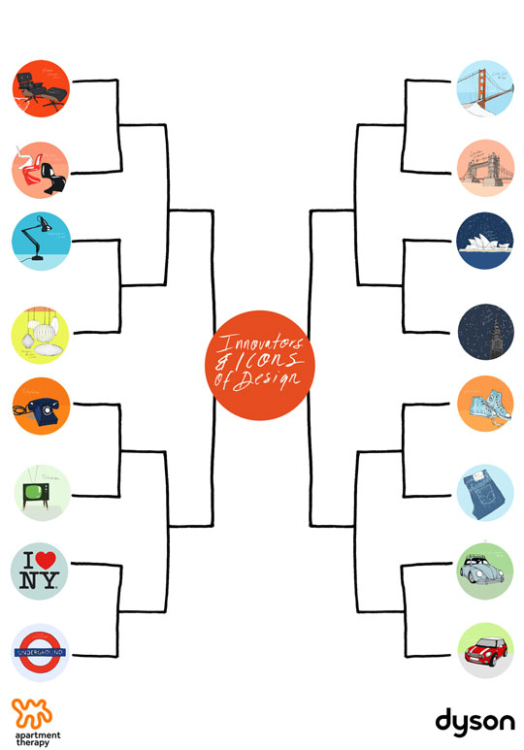 The Apartment Therapy team voted on the first round - what did we get right, and what did we get wrong? Which are your favorites? Which do you think should go all the way to the championship round?
Stay tuned for the next rounds of the Innovators and Icons of Design Tournament, brought to you by Dyson!