Innovators & Icons of Design: The Championship Round
The moment we've all been waiting for is finally here. It's time for you to vote to crown our top icon of design.
The Apartment Therapy team voted on the early round of our Innovators & Icons tournament, but it's up to you to pick the winner. Which finalist has what it takes to win it all? Watch the video to see the finalists, and vote below!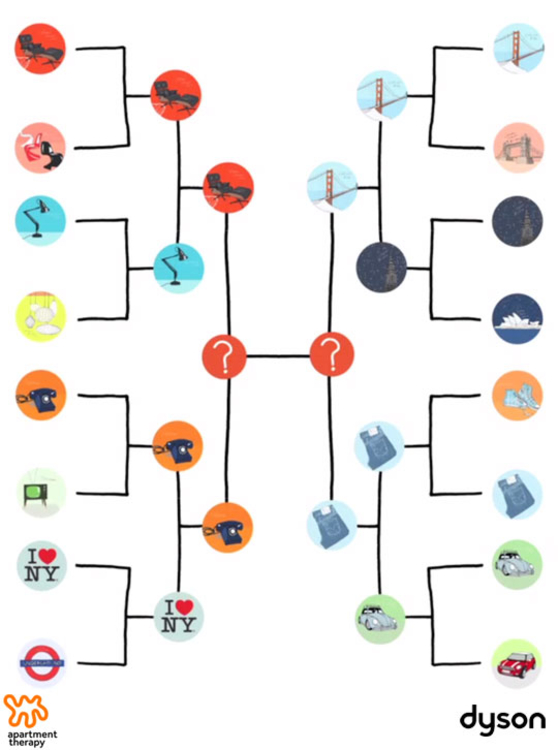 Watch the video to find out who the two final contenders are, and then vote below!
This is the last round of the Innovators and Icons of Design Tournament, brought to you by Dyson!