Innovators & Icons of Design: the Four Finalists
We've been narrowing down our top design icons in a nail-biter of a tournament, and now only four iconic designs remain standing. The Apartment Therapy team has spoken - do you agree with our choices? Watch the video to see the finalists, and then tell us in the comments what we got right…or not at all right...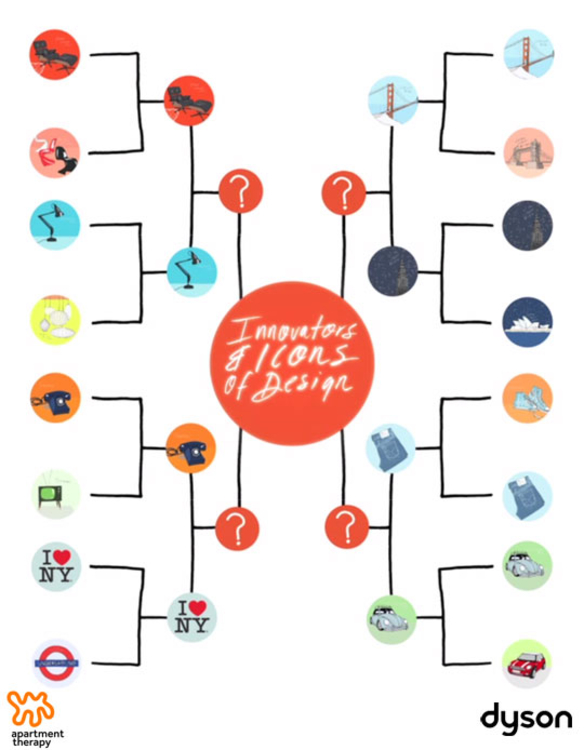 Stay tuned for the next rounds of the Innovators and Icons of Design Tournament, brought to you by Dyson!