Innovators & Icons of Design: The First Four Match-Ups
What is the most iconic design? We are setting out to crown the Apartment Therapy Community's #1 Design Icon.
We teamed up with the innovators at Dyson to bring you a tournament where your favorite designs will face off against each other. Who should make it to the final championship? Watch the video, and vote for your favorites below!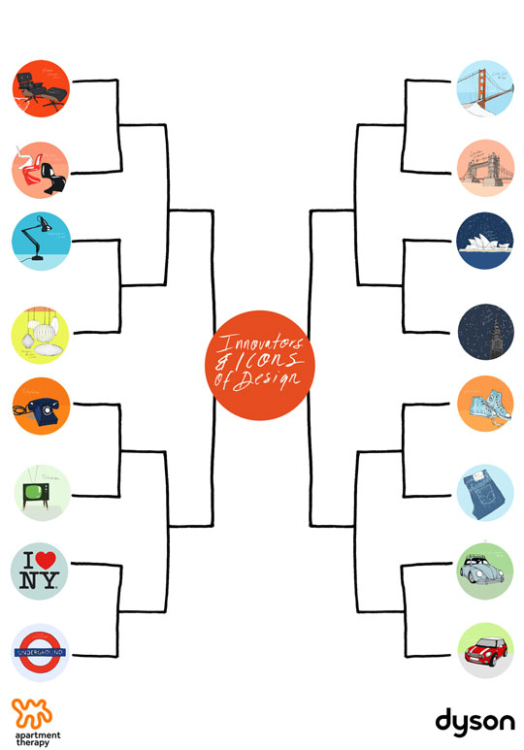 Who should win among these first four match-ups? Vote here, and tell us why in the comments!
Stay tuned for the next rounds of the Innovators and Icons of Design Tournament, brought to you by Dyson!
More posts in Dyson Innovators & Icons of Design Tournament