Kelly Wearstler's Latest Insta-Worthy Makeover? A Mall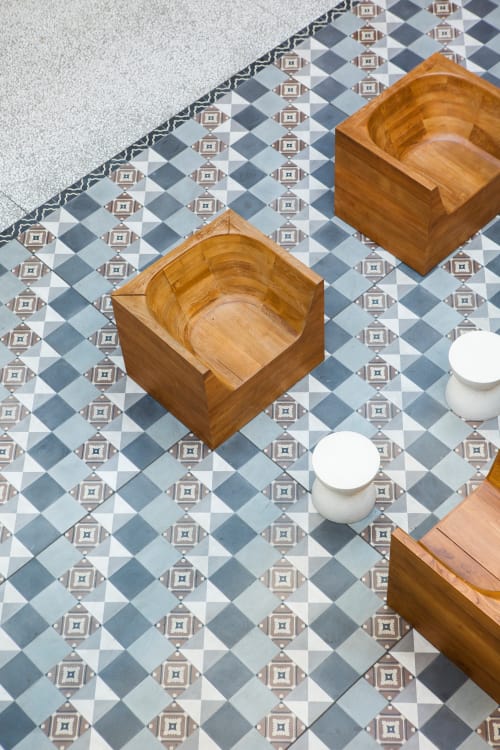 (Image credit: Noah Webb for Westfield)
Sure, you've probably heard that retail is dead (and malls along with it). And while some abandoned malls are becoming something more, like schools, others like Los Angeles' Westfield Century City mall are busy revamping themselves for the Instagram set. With a major dose of unique style from designer Kelly Wearstler, Westfield Century City has become a design lover's dream.
(Image credit: Noah Webb for Westfield)
For many (myself included), malls hold fond memories as a high school hangout (remember sipping Orange Julius and shopping at The Limited?). The classic American shopping mall is distinctly familiar and homogenous; you've got two floors of shopping and anchoring department stores at either end. It is a design scheme that is mirrored across the country, and one that was actually inspired by the threat of the Cold War in the 1950s. So today, it can easily feel outdated.
(Image credit: Noah Webb for Westfield)
Wearstler, famous for her boutique hotel design, collaborated with architecture firm Gensler to overhaul Westfield Century City (which was originally built in 1964). This open-air mall has gone from a typical shopping experience to one that bears the trademarks of a distinctly modern California space. When it came to creating the mall's design, first Wearstler broke down the large space into smaller areas, this one, punctuated by a boldly patterned tile floors.
(Image credit: Noah Webb for Westfield)
The mall features a clear departure from usual materials; and we're loving how this seating area gives the mall a boutique hotel vibe.
(Image credit: Noah Webb for Westfield)
With an open air mall, nature is key. That's one of the reasons why Wearstler opted for natural materials to create cohesive and friendlier spaces. She notes, "outdoor living is such a strong component of life in LA — my approach was to bring a unique warmth, intimacy, and life to the spaces."
(Image credit: Noah Webb for Westfield)
Additionally, Wearstler added the work of real artists throughout the mall. In addition to adding uniqueness, injecting the mall with a civic presence connects the space to its place and its shoppers.
(Image credit: Noah Webb for Westfield)
And when it comes to that whole issue of malls easily feeling dated, Wearstler adds "having only real materials to give the spaces a sense of texture and permanence led us to a warm, timeless color concept that would age well as it did not depend on any trends or ideas about commerce."
What do you think, is this mall Insta-worthy?
h/t Lonny Mag