The One Pair of Slippers I've Gifted Everyone from My Sister to My 100-Year-Old Grandmother
We
independently
select these products—if you buy from one of our links, we may earn a commission. All prices were accurate at the time of publishing.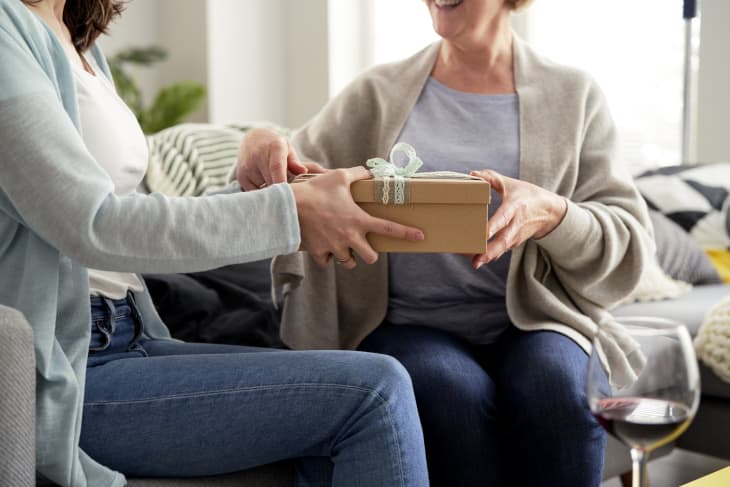 If there's one thing I know I'm good at, it's gift-giving. Ever since I was little, I've loved giving gifts more than receiving them (What can I say, I'm a Cancer — I live for making people feel loved). With that being said, even with my fine-tuned skills, finding a good gift for everyone isn't always easy. The hardest person to shop for is my grandmother. At 100 years old, she always tells me, "I have everything I need, you don't have to get me anything!" which makes figuring out what to gift her a particularly fun challenge. So last Christmas, I put on my thinking cap and began digging around for a gift that she would not only enjoy but would be of good use to her (she's a big fan of practicality). That's when I came across what may just be the best thing I've ever gifted her: Intelex Warmies Slippers.
Warmable slippers for a grandmother? Groundbreaking I know — but hear me out, these are something special. Covered in a warm faux fur, these slippers have perfected the idea of the microwavable slipper. First of all, there is no removable insert to fuss with — simply pop them in the microwave for two and a half minutes and you're set. Secondly, these slippers are filled with lavender for a design that instantly adds an extra dose of pampering and relaxation to the experience. Lastly, and most importantly, these slippers are designed to fit sizes 6-10. Now while this may be a point of contention for some, this design makes them great for anyone who likes to pack on socks or experiences foot swelling; I can't tell you how many shoes and slippers we've had to return for these reasons.
When my grandmother unwrapped these slippers, her delicate little face absolutely lit up. First of all, she couldn't get over how soft they were and kept hugging them. After explaining that they could be warmed up, her eyes opened wide and she gave me a look that could only be described as, "Well, go ahead then!" So, I heated them up, placed them on her feet, and sat back as I watched her kick her feet around with glee. In fact, she wasn't the only one loving these slippers. Everyone from my sister to my dad took these bad boys for a spin, with each giving me a wink as to what I could gift them (and did gift them) at a later time. Needless to say, these slippers have become a family favorite.
Available in either cream or grey, these slippers are currently available for just $27. So whether you're someone looking to treat themselves to an especially relaxing pair of slippers or are on the hunt for a gift that'll please those young and old, pick up these slippers. After all, they are grandma approved.