15 Tweets That Fully Understand What It's Like to be an Introvert During the Holidays
We independently select these products—if you buy from one of our links, we may earn a commission. All prices were accurate at the time of publishing.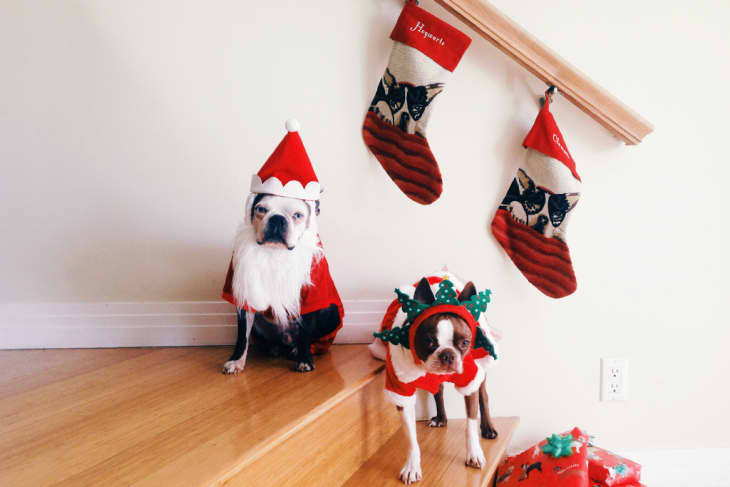 Office holiday parties, family celebrations, awkward apartment building holiday meet-and-greets… we're expected to show up to so many social events during the holidays that it'll make your head spin. And if you're an introvert, having to socialize with strangers (who may be wearing those creepy mistletoe hats) every night of the week can be a bit of a nightmare. Here are 15 tweets from your fellow introverts who understand the trials and tribulations of what it's like to be a bit more on the reserved side during the holiday season.
When wishing every colleague a "happy holidays" gets a bit too overwhelming:
Follow Topics for more like this
Follow for more stories like this
When your significant other is on the opposite side of the socializing spectrum:
Because quiet time is the best time:
After all, how many times can you talk with Janice in accounting about the weather?
Since using the phone is the absolute worst:
Because those Trader Joe's employees are just a little too joyful sometimes:
When an event you didn't even want to go to gets cancelled and your dreams are fulfilled:
Eating quietly alone is a privilege, thank you very much:
When  a cozy blanket and a couch means you're in heaven:
Because you want to be social but you also need to meet your sleep quota:
No, I do not need to have a full convo with strangers in line at Hudson News:
When your bed is calling:
Because there should always be a quiet area at parties:
Because sometimes you just need to recharge with a peaceful night at home:
And because Honesty Hour should be real: