Iraq Honors Zaha Hadid with a Stamp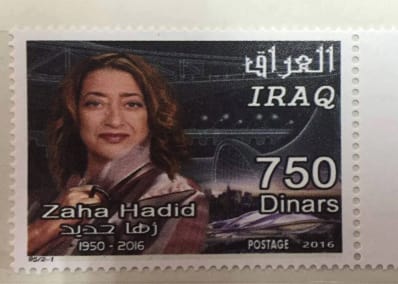 (Image credit: Gihan Badi/Twitter)
The world was shocked when Zaha Hadid passed away suddenly earlier this year. The Iraqi-born architect is being honored in her home country with a stamp.
It's an... interesting choice for a design; Two portraits of the famed designer were combined for the stamp (from Time and when she won the Royal Gold Medal for architecture), along with sketches of some of her work, including the scrapped Tokyo 2020 stadium.
Another Iraqi architect also got a stamp; the less-internationally known Mohamed Makiya, who designed the extension to the Khulafa Mosque in Baghdad, passed away last year at age 101.