This Easy (and Fun!) Trick Will Keep You Motivated to Clean and Declutter Your Home
We independently select these products—if you buy from one of our links, we may earn a commission. All prices were accurate at the time of publishing.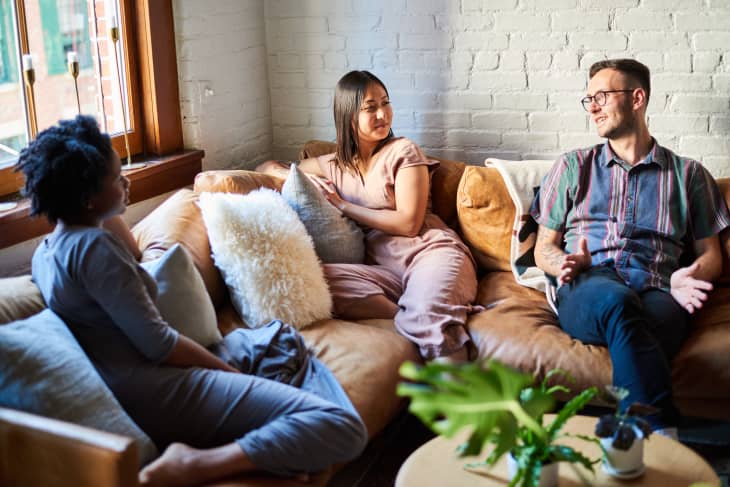 Apartment Therapy's January Cure is a free 20-day program that'll help you reset your home for the year ahead. Sign up here and get all assignments delivered to your inbox. 
Everyone has different motivations for cleaning — whether it's because you thoroughly enjoy a tidy home, it gives you some "me time" to tune into your favorite podcast (or album), or you simply need to get things in order before guests arrive. 
Follow Topics for more like this
Follow for more stories like this
If you fall into that last camp, then you can consider today's task the starting point to get you going — and if you don't, that's fine, too. We have some other ideas for you!
Day 9: Plan a get-together
You're going to plan a party! Set a date for sometime in February to have friends and family over to see what you've done. This will surely inspire you to stick to the task calendar so that you have a beautiful home to welcome guests in. 
Here's what you can do: invite friends and family for a casual or fancy gathering at your place. Simplify things by having a theme, whether it's a potluck-style event, book club gathering, or just dinner plans. If you'd rather not meet in person, or you're separated by distance at this time, you can opt for a fun Zoom hangout too. (And if your friends also participated in the Cure, take this as a chance to show off to each other all the major things you've accomplished!)
Not feeling in a party mood? That's OK too! You can certainly skip this part of the Cure, or make it your own. I love the idea of setting up a time on the final weekend of January to take a step back and look at all that you've done. Having something on the calendar to celebrate can be a nice way to wrap up the program. You can even give yourself another little treat (minus the clean!) at the very end. How nice does that sound?
PRO TIP: Instead of just sending a plain ol' text message, why not elevate it with a proper invite? Partiful is a free tool that creates stylish invites and streamlines the party planning process.
Let us know how you plan to celebrate in the comments below.
More ways to participate in the January Cure:
The Cure Program is a tradition here at Apartment Therapy — it happens every January, April, and September. Click here to learn more about the year-round program and when to sign up.