January Jumpstart Inspiration: Melissa's DIY Projects

Melissa and Matt's Design Lab
One of our house tour recipients, Melissa (a hardworking interior design student), has a whole apartment full of good DIY ideas – like her use of a blik sticker as a stencil as shown above. Here are a few more of our favorites from around her place: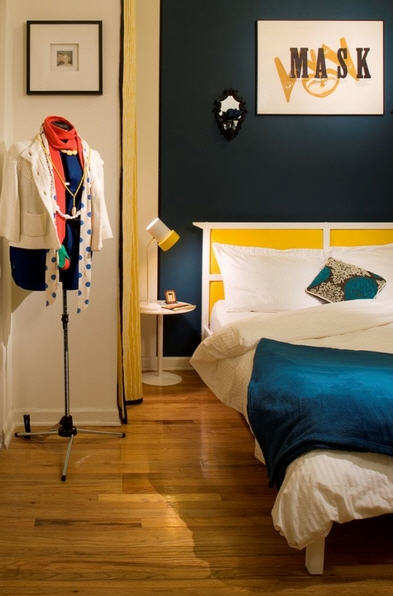 A plain pine IKEA bed reinvented with white paint and yellow velvet-covered panels on the headboard.

A simple branch becomes dramatic when painted a vibrant hue.

Reversible handmade pillows.

The rest of the blik stickers are cut and arranged in a wallpaper-like repeat to dress up the kitchen counter in where it faces the main living space.
See Melissa's entire tour here.
Published: Jan 11, 2008