Jennifer Garner Uses This Baking Tool for Quick Kitchen Clean Up
We
independently
select these products—if you buy from one of our links, we may earn a commission. All prices were accurate at the time of publishing.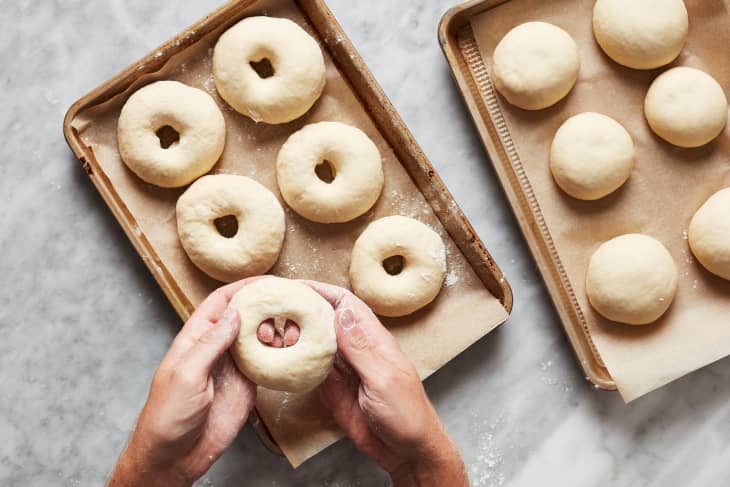 Throughout the ongoing pandemic, Jennifer Garner has invited fans and followers into her kitchen on a regular basis to have some fun with cooking. This week, Garner let us follow along as she made early-morning bagel bread, which requires a lot of kneading (and kneading some more), which Garner does on her much-loved Silpat baker's mat.
Garner says in her Instagram caption that she always swears off the bagel bread recipe as "too scary." "But then the two loaves disappear, kids are happy, and I dive back in for more existential angst," Luckily, the Silpat Roul'Pat makes the entire ordeal a whole lot less challenging. Not only does the dough not stick to the mat at all but it also makes cleanup afterward a non-issue.
The Silpat Roul'Pat is available in several different sizes ranging from full size (16" x 24") to jumbo (23" x 31.5") and is sold by a variety of different sellers. Not only is it non-stick, and non-slip—rolling out dough is now a breeze—but the mat can also be used for baking as long as it's kept under 500 degrees Fahrenheit.
It's French-made and is easy to clean with a damp sponge and hot water. Basically, it's a life saver for those who love baking but hate the countertop cleanup.
You can keep your Silpat Roul'Pat right on your counter for easy access or store it away with your sheet pans. It's easy to keep out, keep clean, and makes life in the kitchen so much more enjoyable. 
If Jennifer Garner loves it for bagel bread and more, you're definitely going to love it—especially during Christmas cookie season.