Joanna Gaines Is Launching a Cooking Show—Here's What We Know So Far
We
independently
select these products—if you buy from one of our links, we may earn a commission. All prices were accurate at the time of publishing.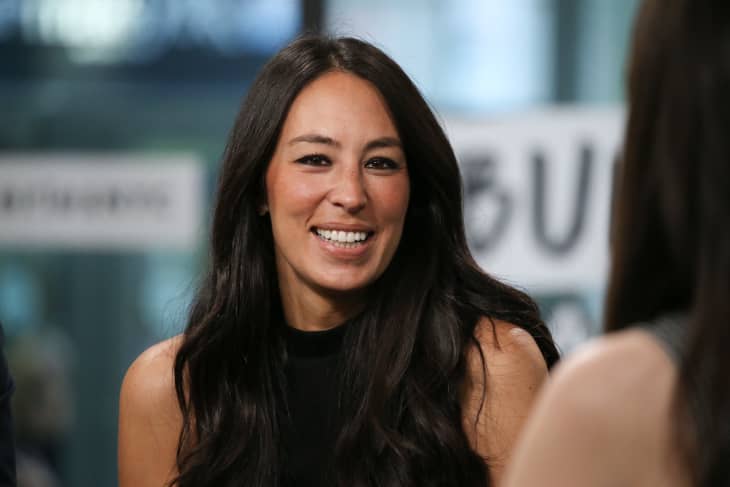 Finally, there's something to look forward to! Joanna Gaines, formerly of HGTV's "Fixer Upper" fame, is coming back to television with a brand new cooking show. She dropped the news ahead of her second cookbook release—"Magnolia Table, Volume 2"—and Magnolia Network cannot launch soon enough.
Gaines announced the arrival of her upcoming cooking show after sharing that she will star in a one-hour Food Network special on Sunday, April 12, noon CT. The Gaines family have been posting cooking videos to Instagram during the voluntary quarantine period, and Gaines said the Food Network special will air the "best of" those adorable home videos.
But…We're a bit more interested in the second part of her April 2 announcement.
"Well, this is going to be fun! The 'cooking show' videos that the kids filmed will be airing in a one-hour special on @foodnetwork this Sunday at 12p/11a CT!" Gaines wrote in the caption of a recent Instagram post. "Plus, I'm sharing a sneak peek of my actual cooking show that will premiere on Magnolia Network in the coming months!"
And on April 4, Gaines again teased the arrival of her cooking show with the hashtag #WeBelieveinHome—could this be a potential title?
The Gaines clan have been hinting at a potential cooking show since Joanna and Chip revealed the cover for "Magnolia Table, Vol. 2" on The Tonight Show Starring Jimmy Fallon in November. Fallon said he would be more than happy to do a cooking show for Magnolia, to which Chip said he's "cool with it."
It turns out Jo is actually going to star in said cooking show—but maybe Fallon could guest star on an episode.
"Magnolia Table, Vol. 2" comes out April 7, and Magnolia Network is slated to drop later this year. However, with the world the way it is, it wouldn't be surprising if the initial launch date is pushed back.
Luckily, we can get a taste of Gaines' cooking show come Sunday, April 12, on Food Network.