Mark Your Calendar: Both Jonathan Adler & Kelly Wearstler Have Warehouse Sales Next Weekend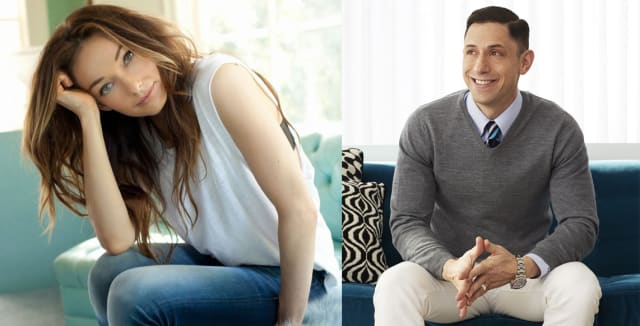 (Image credit: via Kelly Wearstler / via Jonathan Adler)
Good news, design fans: Two of our absolute faves are opening their warehouses and letting you shop 'til you drop next week. Both Jonathan Adler and Kelly Wearstler are having big sales on Saturday, May 20 in New York (Adler) and Los Angeles (Wearstler). Here are all the details we have:
Saturday is shaping up to be a great day to be in New York or LA if you have some décor shopping to do!
In New York, get thee to the Bronx because Jonathan Adler's warehouse sale will include furniture, lighting, accessories, and more up to 75% off. And while that is all pretty great, the kicker is that for the first time ever, the sale will include a curated assortment of vintage pieces from Jonathan's personal collection!
Here are a few examples of what will be available from the brand (you'll have to show up to see what vintage JA brings!):
Lucite and gold/brass accents bring the glam, and there will also be lush upholstered pieces, accessories, pottery, and accents.
Details
Jonathan Adler Warehouse Sale – Including Select Vintage Pieces
Saturday, May 20, 9:30AM – 4PM
885 E. 138th Street, Bronx, NY 10454

Directions: Take the 6 towards Parkchester to the Cypress Avenue stop, walk east on 138th Street to Walnut Avenue

Cash and all major credit cards accepted. Delivery is available for a separate charge. Limited on-street parking is available.
---
(Image credit: Kelly Wearstler)
Now for our LA peeps, you can hit up Kelly Wearstler's warehouse sale, same day, at (almost) the same time. Kelly's sale will include vintage furniture and sculptural pieces, jewelry and scarves, design samples, leather and fabrics, as well as items from her line of home accessories (natch).
Details
Kelly Wearstler Warehouse Sale
Saturday, May 20, 10AM – 4PM
1428 Channing Street, Los Angeles, CA 90021

Happy shopping!