Kacey Musgraves' Slow Burn Candle Sold Out So Fast, But It's Coming Back
We
independently
select these products—if you buy from one of our links, we may earn a commission. All prices were accurate at the time of publishing.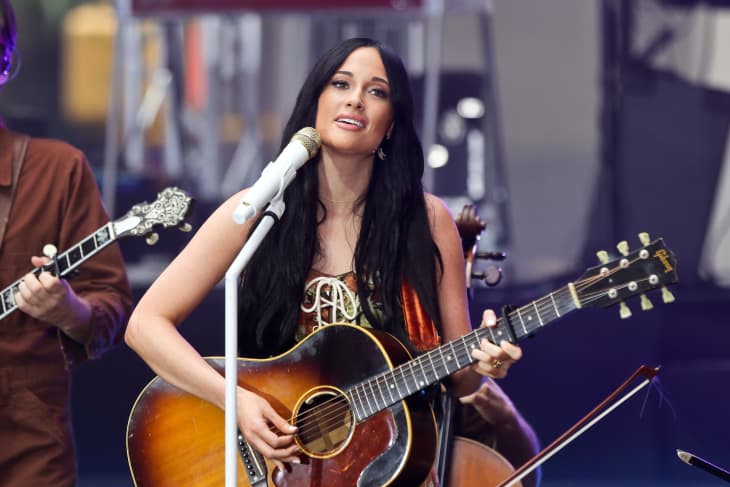 Grandma may have cried when she pierced her nose, but something tells us she'd be all smiles after taking a whiff of Kacey Musgraves' "Slow Burn," the collaborative candle Musgraves released with Boy Smells on February 6. Sadly, Slow Burn sold out quickly after its initial release, so now we're taking a walk, looking at all the flowers, and crossing our fingers that a restock is in our future.
"Brought my song slow burn to life in the form of a smell," Musgraves wrote on Instagram on February 6. "It's a little dank. A little crisp. Androgynous. Floaty. Earthy. Grounded. It's the smell of a fire faintly drifting on the breeze as you walk to your favorite bar down the street and cherish slow sips of your favorite wine. Briefly thinking about strangers on the other side of the globe in Beijing rushing into work but you're right here, admiring the fading colors of the disappearing sunset and enjoying exactly where you are in all senses."
And teaming up with Boy Smells was an easy decision for "artist and ally" Musgraves. She added on Instagram, "I'm a big fan of @boy__smells—a queer brand with Texas roots."
For those who can't quite wrap their heads around what "admiring the fading colors of the disappearing sunset" could possibly smell like, the Boy Smells website says that the Slow Burn coconut and beeswax candle is a "simmered, but smoldering" blend of incense, black pepper, elemi, guaiac, raspberry, tonka, amber, and smoked papyrus.
It seemingly has a musky, smokey base and top notes of fruity sweetness. It's an interesting combination that honestly perfectly describes the vibe of the song it's based on.
Boy Smells has a saved Instagram Story from their Slow Burn collab launch party if you're looking to add a visual element to the mix. There's a lot of warm tones, moody lighting, and Musgraves is wearing an orange satin suit. It's a masterpiece.
Thankfully as of today, February 12, Slow Burn is available for pre-order. You can purchase the candle for $39 over on the Boy Smells website, and it will restock and ship in April.
One could say that the restock is the "always late" part of the Slow Burn experience. And if that's the case, then we're more than happy to wait.