You Can Buy the Crib Khloé Kardashian Got For Baby True – But It'll Cost You a Pretty Penny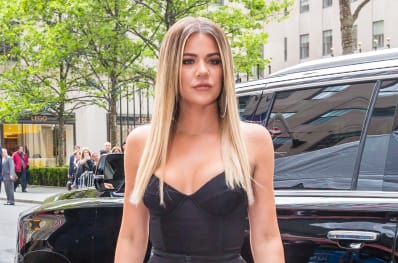 (Image credit: Liam Goodner / Shutterstock.com)
True Thompson might not even be two months old yet, but she already has a more stylish bedroom than all of us. When your mom is a Kardashian, it kind of comes as an expectation that you're going to live a luxurious lifestyle. That even includes a fancy bed!
We haven't seen many photos or videos of Baby True yet, but Khloé Kardashian did recently share a look at True's nursery. It is a pink dream! Mama KoKo has very good taste for her baby girl.
There are even some items in the nursery that we regular folks can buy! However, you're going to want a Kardashian-sized bank account before you go shopping.
Khloé showed off True's nursery on Instagram and wrote about it on her blog, Khloé With a K. One of her favorite items in the room? True's crib!
"I'm obsessed with True's Nursery Works lucite Vetro crib! It's feminine but still cool, which is the vibe of the nursery," Khloé wrote on her blog. "Kim uses the same one, and I trust the products she loves. She was my angel during pregnancy and has been so helpful and encouraging. We're similar moms and have been two peas in a pod lately!"
If you want to decorate your baby's nursery like a Kardashian, be warned, this crib comes with a hefty price tag. The Vetro crib is $4,500 and that does not include the $399 white glove delivery service.
You're going to have to wait a moment to order one, as they're currently unavailable on the Vetro website. KoKo must have just boosted their sales with her reveal! The crib is available on Amazon (for the same price) and the delivery and assembly only cost $100.
(Image credit: Khloé Kardashian / Instagram)
Would you splurge on a crib like this or put the cash toward something else for you baby?
H/T: Romper