This $7 Container Store Find Has Solved So Many Storage Problems in My Kitchen
We
independently
select these products—if you buy from one of our links, we may earn a commission. All prices were accurate at the time of publishing.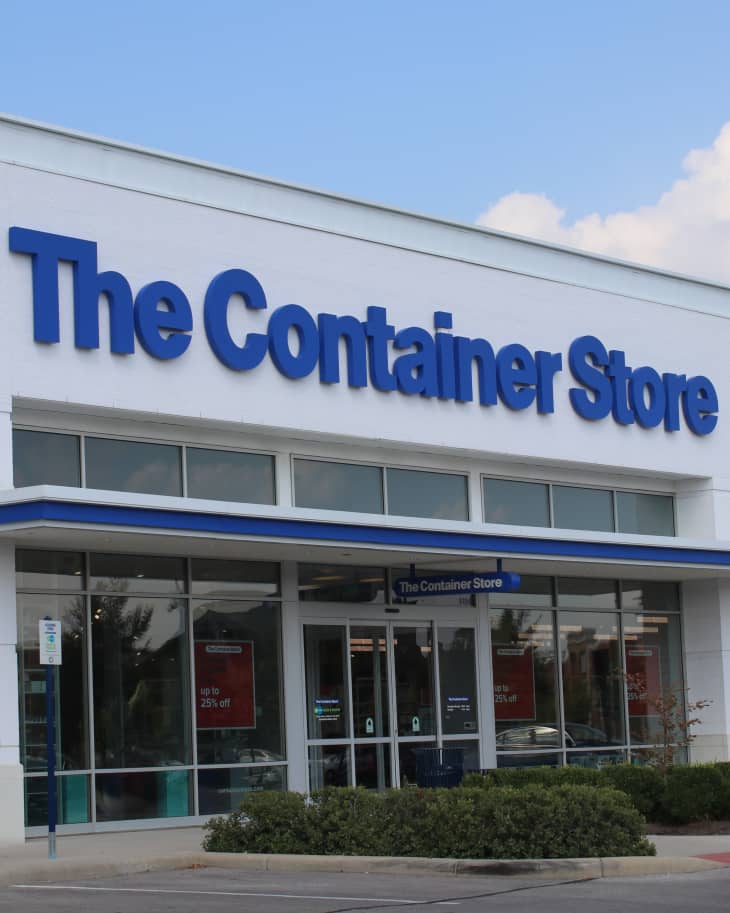 But the absolute best thing you can buy for your kitchen? That's easy! It's a versatile 3M Command hook: Specifically, the white "designer" ones.
The small hooks are said to hold up to one pound, while the medium hooks can hold up to three. There are also large designer hooks ($5.49 each) that can hold up to five pounds.   
Once open, I tend to keep the packet closed with a binder clip to keep the powder from spilling all over the place, but sometimes doing this can make the package hard to find. So, I mounted one of the small Command hooks to the door of my cabinet and hung the soup packets on the door with a binder clip.
Now, I don't have to go digging through the cabinet to find these soup packets — they're right there as soon as I open the door. This organizational hack can be used for any spice packets you have in your kitchen, or even yeast packets if you happen to be a baker.
For the medium hooks, I wanted to hang my OXO mesh strainer in a large cabinet filled with mixing bowls, salad bowls, and pots and pans. The strainer doesn't stack well with the other items in the cabinet and often gets haphazardly thrown on top of everything. That's where the hook comes in. I was hoping to hang the strainer by the small hole in the handle, but it was too deep for the Command hook.
Instead, I decided to hang the strainer by the basket, which allows it to sit flat against the cabinet door. Given the shape of this particular Command hook, it's best suited for hanging relatively flat items, such as measuring cups, measuring spoons on a ring, or even a cooling rack.
With these two small changes to my kitchen, it feels like huge organizational wins. Plus, it's so easy and affordable, too.
How have you used Command hooks to organize your kitchen? Tell us about your project in the comments below.