Rebekah & Graeme Talk Candidly About What Their New Kitchen Really Cost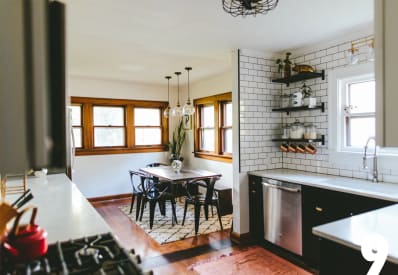 (Image credit: Rebekah & Graeme)
Name: Graeme & Rebekah Molloy
Type of Project: Kitchen Remodel
Location: Chautauqua Park, Des Moines, Iowa
Type of building: 1920 Tudor
The Renovation Diaries are a collaboration with our community in which we feature your step by step renovation progress and provide monetary support towards getting it done in style. See all of our Reno Diaries here.
What your guess? Did Graeme and Rebekah hit their renovation target of $19,573? Think it over, then check out the final tally and find out where all their money went.
Budget Breakdown:
Labor:
Appliances:
Tile, Paint, etc...:
Lighting:
Fixtures:
Building Materials:
Cabinets were $4,828 and countertops were worked into the labor budget.
Total Final Budget: $20.522
From Rebekah: It was a bit more than we expected, but we were somewhat anticipating that, so we weren't totally shocked by the outcome.