Kitchen Sponges: 5 Tips for Greener Cleaning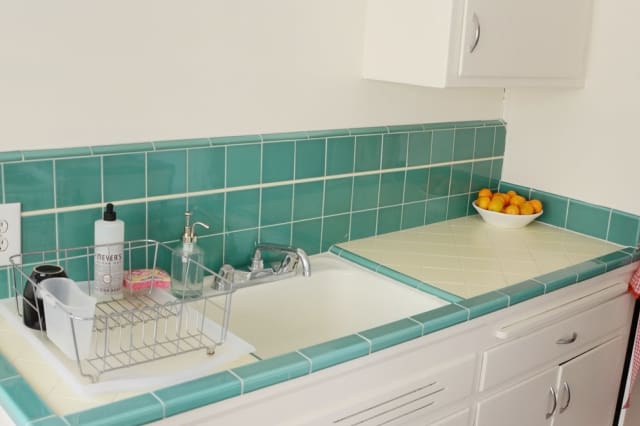 We were discussing kitchen sponges with some friends recently (riveting party topic!) and were surprised to hear that one of them discards and replaces her sponge every week. Certainly this isn't such a green practice, but it's true that sponges can get pretty icky. What's an eco-conscious dish washer to do? Here are five suggestions...
1. Use an eco-friendly sponge. Sponges may contain plastics, dyes, and synthetic disinfectants. Whether you're tossing it weekly or annually, use a sponge made from natural and sustainable materials. Twist's biodegradable Loofah and Naked sponges are two options.
2. Choose a long-lasting, durable product. Cheap sponges can wear out quickly, especially if you do a lot of cooking and dish washing. We've had good experiences with vegetable cellulose pop-up sponges; read our reviews of the Trader Joe's and Williams-Sonoma versions. (We're also curious about the EcoSponge – anyone tried it?)
3. Disinfect. Sponges may harbor nasty pathogens, but you can keep yourself healthy and prevent the need for frequent replacement if you sanitize them. Microwaving is a popular trick, and you can also disinfect sponges by boiling them in water or soaking them in vinegar. Keeping sponges dry also hinders bacteria growth – we place them in a sunny window after dish washing.
4. Recycle. Just because a sponge isn't suitable for dish washing anymore doesn't mean it can't be used elsewhere in the home. Re-Nest reader SunnyBlue shared a great tip: cut one corner off the sponge to designate it for non-kitchen use. And if you use biodegradable sponges, throw them in the compost once they've reached the end!
5. Skip the sponge altogether. We're among those who prefer the shape and scrubbing power of a sponge, but we know many people are perfectly satisfied using dishcloths. These may be laundered as necessary and are probably the longest-lasting choice. Go the extra step and use rags made from sustainable fibers like hemp and bamboo, or cut up old towels to make your own.
Do you have any other sponge tips to share?
Related: How To: Hand Wash Dishes To Conserve Water
(Image: Flickr member zappowbang licensed under Creative Commons)