Kristen Bell's Kids Found a New Use for Their Halloween Decor
We independently select these products—if you buy from one of our links, we may earn a commission. All prices were accurate at the time of publishing.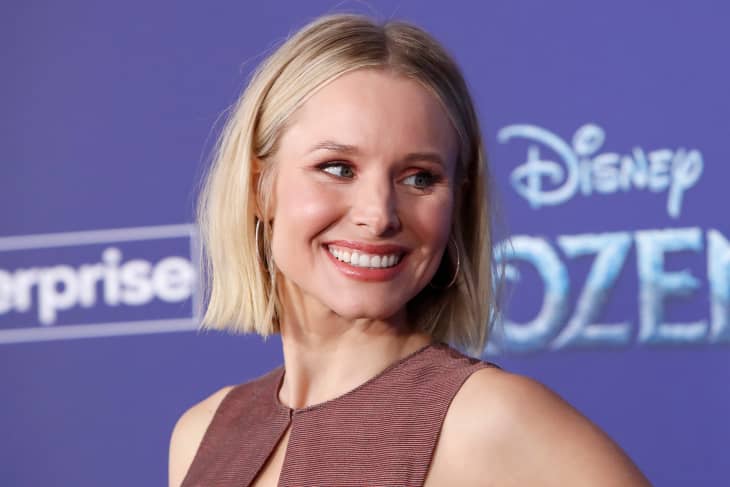 Parents of young kids know that the struggle of keeping them entertained while waiting out the pandemic is getting…difficult, to say the least. Luckily for Kristen Bell, her daughters Lincoln and Delta are doing a great job of making their own fun. All they need to have a good time is the life-size skeleton from the Halloween decorations box, and they're good to go.
Follow Topics for more like this
Follow for more stories like this
"So the kids got bored and dug into the Halloween boxes and now I find Mr. Bones around the house just absolutely living his best life," Bell captioned her March 4 Instagram post. "Pls note the attention to detail."
Bell and her husband Dax Shepard have stumbled upon Mr. Bones in the bathroom, having a relaxing bath, and even treating himself to a calming yoga session. And, as Bell mentioned, the attention to detail is incredible: the toilet paper, the apple and scrub brush, the yoga DVD. Delta and Lincoln are on their way to running their very own haunted house attraction — or spa. It's hard to tell.
Blogger Rini Frey commented on Bell's post, "Your kids are every parent's goal." Author Meena Harris added, "Third one is me trying to do 'self-care.'" Another one of Bell's followers wrote, "I'm jealous of Mr. Bones. Mans is thriving."
Thanks to Amazon, you can grab your kids a life-size skeleton off-season for under $60. If you decide to make the purchase, though, just prepare yourself for walking in on Mr. Bones in some somewhat compromising situations.
The last thing you may want to do is add yet another person into the fray at home. But luckily, though he may take up some space, Mr. Bones doesn't eat much and he can seemingly keep your kids busy for hours.