This Inexpensive Le Creuset Find Is the Ultimate Everyday Luxury — and the Perfect Gift for Coffee Lovers
We
independently
select these products—if you buy from one of our links, we may earn a commission. All prices were accurate at the time of publishing.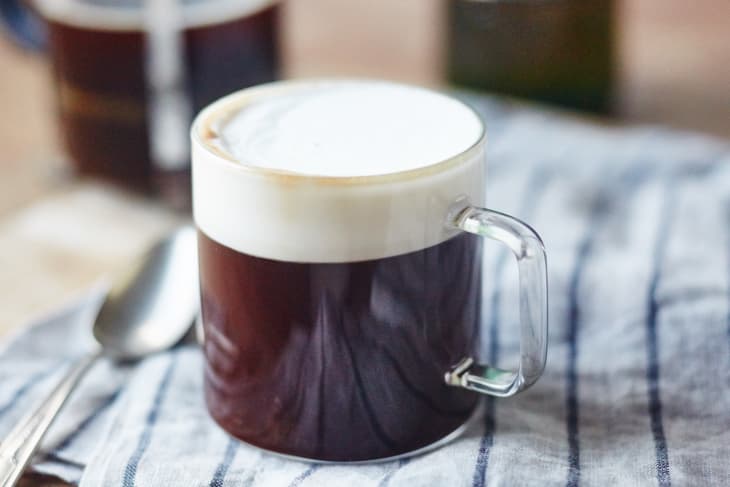 These days, it's surprisingly hard to figure out what to get a soon-to-be-married couple. Because many couples are moving in together before they get married, they start to collect and curate the dinnerware, glassware, cookware, and home decor knick-knacks they want — long before any date is set or a ring is on a certain finger. Wedding registries are thin (it's usually 20 people fighting over which set of plates they're going to get the couple), and although I like to contribute to honeymoon funds and more experiential gifts, sometimes I'd rather get something tangible and special, especially if I know the couple well. So, when my friend got married in 2021, I wanted to get her and her partner something they would use every day.
Even though I looked over my friend's registry three months prior to the wedding, it was still pretty picked over. I had the option of buying a few kitchen tools and those dreaded plate sets, but there was one diamond in the rough: My friend had impulse-added the Le Creuset Stoneware French Press to her list. We had talked about how beautiful Le Creuset's enameled pieces were at length before, so I knew this gift would have a sentimental value that the spatula sets did not.
Although she (and I) would love to have Le Creuset Dutch Ovens in our kitchens, they are not budget-friendly and usually cost at least $300. The French press is the perfect price point for a wedding gift. Plus, it is practical and visually stunning. It checked all of the boxes for me.
As someone who loves little luxuries and is known amongst my friends for having a taste for the finer things in life, my friend immediately clocked that I was the one who had gotten her the Le Creuset French Press in Marseille.
In her thank you note months later, she described how the French press brightened up her morning routine and added a chic pop of color to her kitchen countertop. As a coffeemaker, she says that the French press does its job, and the stoneware design keeps the coffee warm hours after she made it, unlike other glass French presses. Although some people may worry about how fragile the French press is, it has survived thus far.
I'd recommend buying this gift for a coffee enthusiast, a Le Creuset fan, someone who just moved, or as a wedding gift. It comes in 12 colors, so you can find one that best suits the giftee.