LEGO Created Braille Bricks for Vision-Impaired Children
We independently select these products—if you buy from one of our links, we may earn a commission. All prices were accurate at the time of publishing.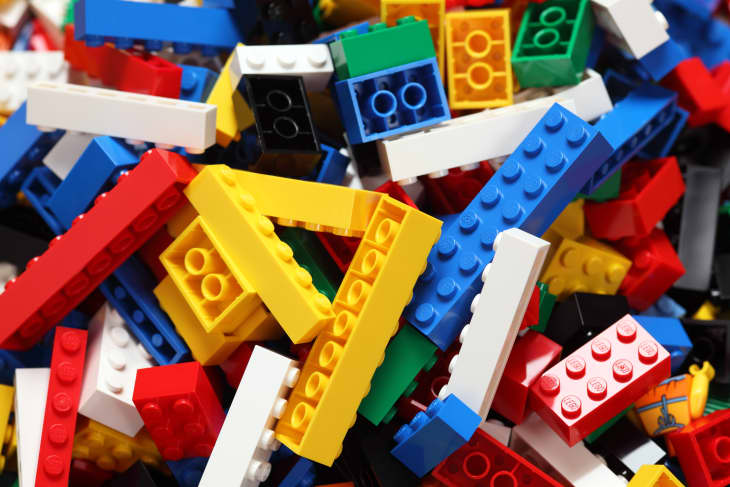 LEGO has launched a set of educational braille bricks, allowing the toys to be more accessible for children with vision impairments. After the original collaboration in 2019 between the toymaker and the American Printing House for the Blind, the demand for the braille bricks was overwhelming, and they're finally available to purchase online in English and French.
The LEGO Braille Bricks — Play with Braille is intended to help blind and partially sighted children learn braille, and the pieces are even compatible with other LEGO sets. Although it is geared towards young children ages 6 and older, LEGO hinted that the kit can be an excellent opportunity for family members and other adults to become familiar with the Braille system in a "playful, inclusive way."
Each set includes 287 bricks in a variety of colors (red, yellow, green, blue, and white), and every piece has a printed number, letter, or symbol in Braille. Every purchase also includes two gray baseplates for starting a LEGO masterpiece, and the box that includes the pieces is embossed in braille. 
In a press release, Martine Abel-Williamson, the president of the World Blind Union, shared his admiration for LEGO's move in inclusivity. "For blind and partially sighted children, and adults for that matter, it makes all the difference if they can share their journey of learning braille with the people they love the most," he said. "For the blind community, braille is not just literacy, it's our entry to independence and inclusion into this world, and to have LEGO Braille Bricks made available for the wider public is a massive step forward to ensuring more children will want to learn braille in the first place."

LEGO plans to release other languages like Spanish and Italian for future sets, but until then, the English and French building blocks are available on LEGO's website for $89.99.

Buy: LEGO Play with Braille – English, $89.99