LEGO's Latest Architecture Set Is So Meta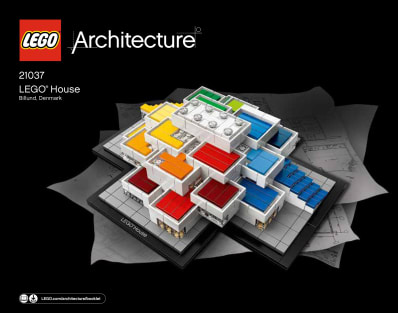 (Image credit: LEGO)
With their latest edition for their Architecture series, LEGO is going meta. The newest building to get the brick treatment is its own LEGO House in Denmark, which resembles—you guessed it—LEGO bricks.
The building—which was designed by Bjarke Ingels Group—is located in the Danish town of Billund, where LEGO was invented in 1932. Ingels revealed the set on his Instagram last week, noting that the not yet open building is already "immortalized." (A previous kit of the structure was released in 2014, sans colorful terraces.)
The building joins other impressive structures in the Architecture series, including the Guggenheim Museum (which was rereleased earlier this year for Frank Lloyd Wright's 150th birthday), Buckingham Palace, the US Capitol Building, and Burj Khalifa. The series also includes a selection of skylines from around the world, like Sydney, Venice, and Berlin.
The 774-piece, 197-step kit is totally meta, using LEGO pieces to mimic the stacked brick style of the building and its rainbow hued terraces. The replica is crowned with individual pieces that form a giant LEGO brick, that mimics the giant LEGO brick on the actual structure.
LEGO recently released drone footage of the building from above, a view that Ingels told Dezeen was part of his original designs back in 2014: "[It will] make the whole building recognizable as a Lego brick from Google Earth."
The set was designed to coincide with the LEGO House's opening on September 28. Inside the real building is a visitor center with several exhibition spaces and three restaurants, including one where customers order on LEGO bricks and food is delivered by robots.
If you want one of the kits though, you'll have to book a plane ticket; LEGO House is only available at LEGO House.
h/t Dezeen