Let's Break Down Why We All Love This Design Style So Much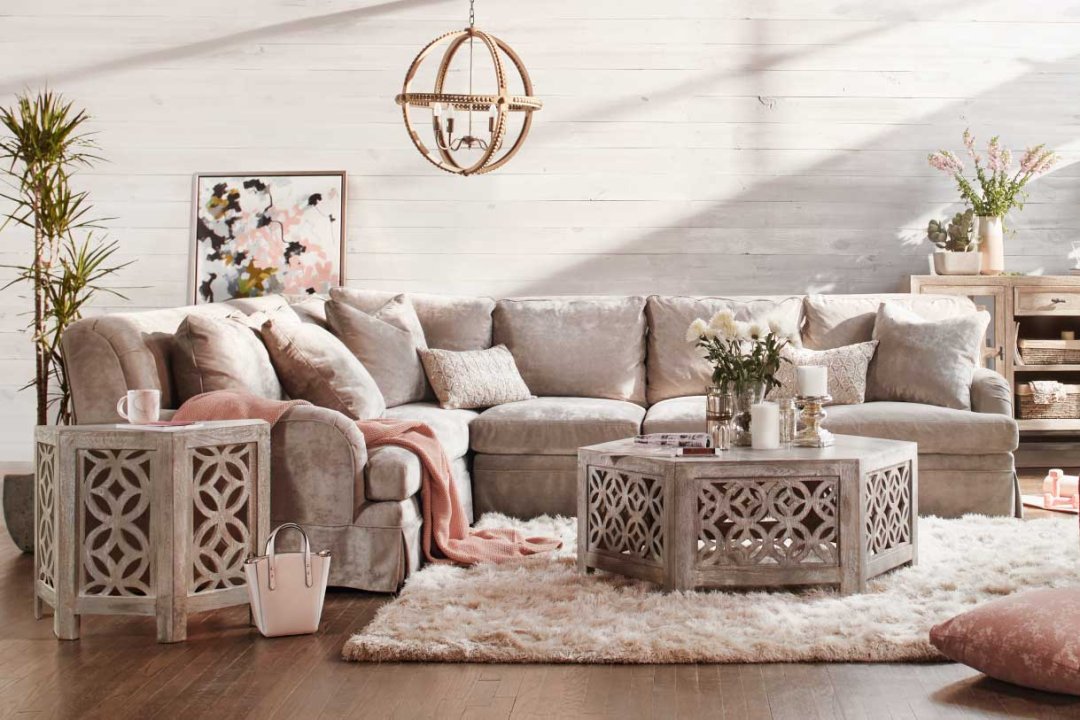 Farmhouse style: it's something we talk about a lot around here, and we think the reason it's so popular is that it's a way to go contemporary without being cold. It's a design style that emphasizes authenticity, which makes a home feel well-loved and lived-in. So, with some help from Value City Furniture's Urban Farmhouse Collection, we've broken down this style so you can bring a little country into your home, even if you're living in the city. And yes, we're starting with shiplap.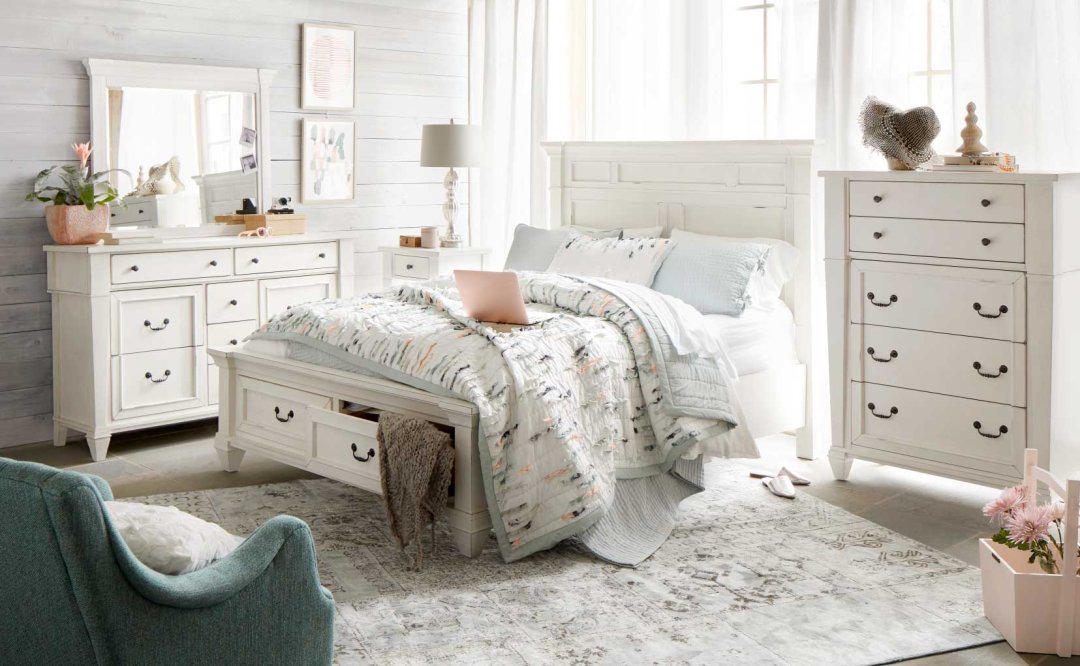 1. Shiplap
"Chip, there's shiplap under here!" If that familiar phrase brings warmth to your heart, then consider bringing some shiplap into your space even if it's not original. (Juuust in case that doesn't ring a bell: shiplap is a type of wooden board with a groove in the top and bottom that allows the boards to overlay with a tight seal; it's commonly used to build sheds and barns.) You can easily find new or salvaged shiplap online to install for a rustic touch that goes well with even the most modern looks, or simply add a little to your dining room with the Charthouse Collection.
2. White Paint
Speaking of shiplap...painting it white gives it a chic, modern flair while retaining a touch of rusticity. The same goes for furniture, especially in the bedroom (like this Waverly Bedroom Set). White dressers or beds that have been slightly distressed or antiqued bring instant rustic charm into your space.
3. Neutrals and Pastels
Farmhouse embraces pastels—faded blues, deep grays, and soft blushes, paired with creams or whites—to create a rustic palette seemingly shaped by nature. Get the look with furniture such as the Gristmill Queen Bed in Gray or the Campbell Sofa in Gray Velvet. Set against white shiplap (or just white walls), it makes for a soothing environment.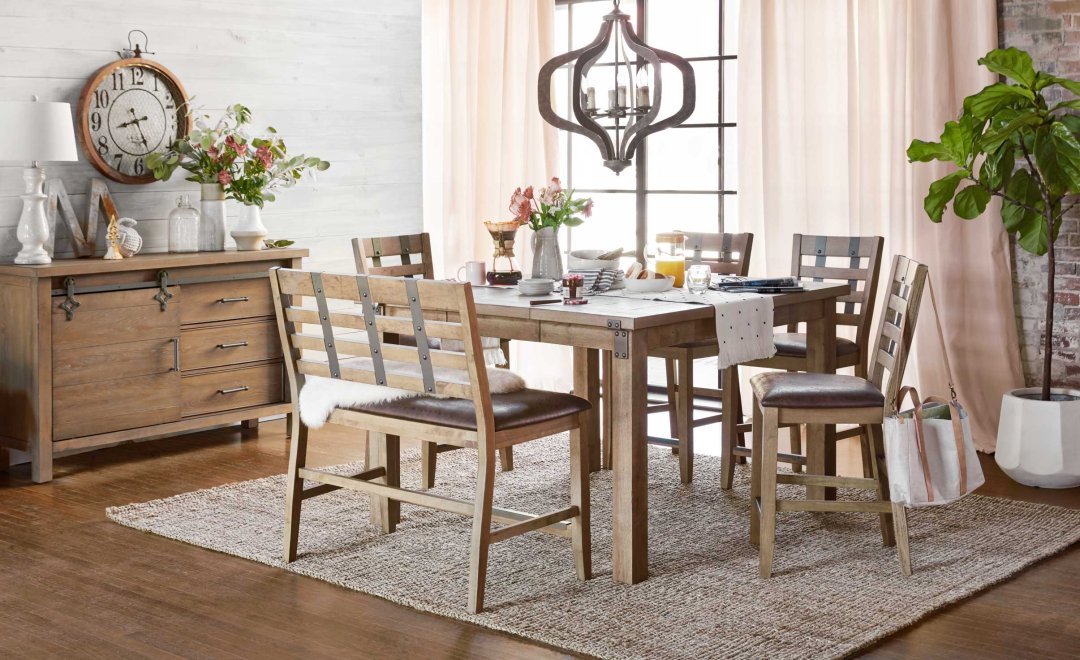 4. Distressed Wood
Just as the Farmhouse color palette is inspired by nature, so are its textures. Distressed wood can look good in even the most modern and urban spaces, but helps to soften the feel and bring in some rusticity.
5. Exposed Brick
If you're lucky enough to live in an apartment with exposed brick, show it off! It makes a beautiful focal point in urban homes, which can be beautifully contrasted with rustic country furniture. Think pieces that combine rustic materials with a modern silhouette, like the Axis Queen Bed.
Explore the entire collection and get the look for less at Value City Furniture
This post is sponsored by Value City Furniture and was created by the Apartment Therapy Creative Studio.
Thank you for supporting the brands that make Apartment Therapy possible.