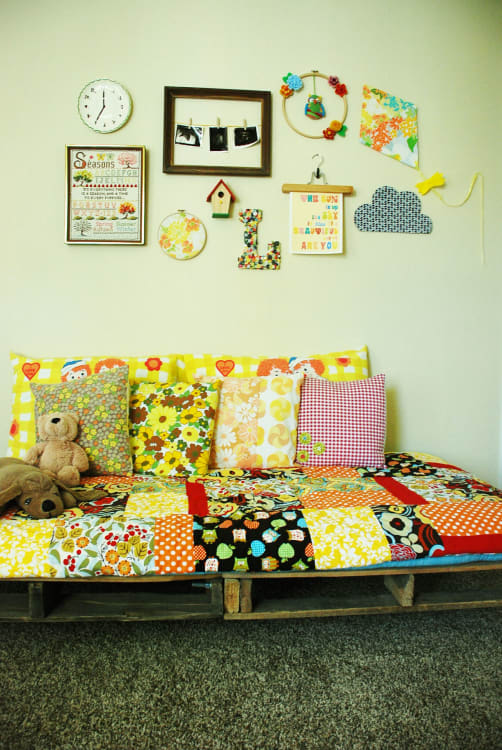 Name: Logan (8 months)
Location: Simi Valley, California
We moved into our house on our one year anniversary and when I was 6 months pregnant. I was so excited to get started on her nursery...I was definitely "nesting".
I am a major fan of the 1970's so I love bright patterns.. my friend made us a quilt for our wedding that ended up being the jumping off point for Logan's nursery decor. I thrifted and handmade a lot of the items in her room. I am very happy with it and I hope she is too.
Thanks, Alison! Readers, see more of Logan's room at When Life Gives You Mellins.
(Images: Alison Mellin)