Louisiana Airbnb Hosts are Offering Their Places for Free to Flood Survivors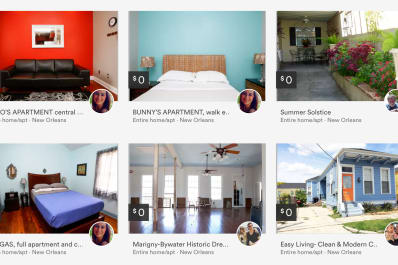 (Image credit: Airbnb)
Areas of southern Louisiana and parts of Mississippi have been under extreme flooding conditions since Friday, causing thousands of people to evacuate their homes. These Airbnb hosts are offering their places to those in need for free.
There are currently over 80 places listed for $0 on Airbnb's urgent accommodations page. Most are in New Orleans, but a few are in safe areas of Lafayette and Baton Rouge, two cities directly affected by flooding.
Airbnb is also waiving service fees for those affected for the duration of the state of emergency, through September 4.
Nola.com and CNN compiled lists of how you can help flood victims.