Made In Just Launched a Pan That Will Help You Cook up Pizzeria-Level Pies
We independently select these products—if you buy from one of our links, we may earn a commission. All prices were accurate at the time of publishing.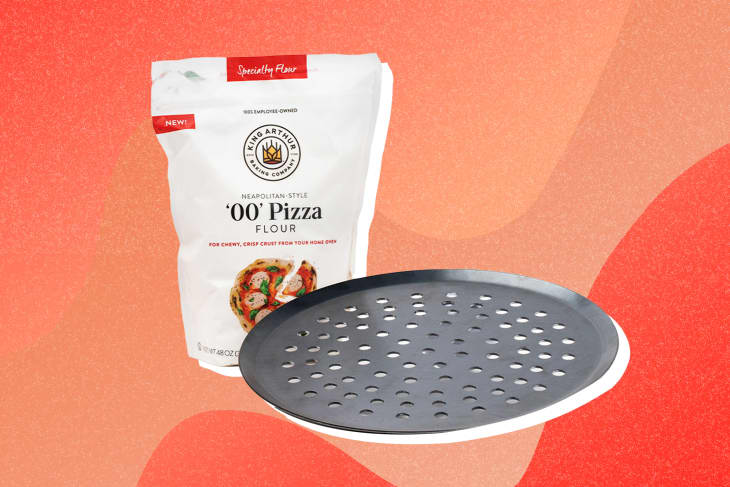 Is there anything better than a perfectly cooked pizza? The crispy crunch of the crust, the gooey pull of the cheese — it's worth burning the roof of your mouth every time. And if this past year has taught anything, it's that making restaurant-quality food at home is not only possible, it's fun!
Follow Topics for more like this
Follow for more stories like this
If you didn't already know, the secret to restaurant pizza is the high temperatures that commercial ovens reach. We're talking 800 degrees plus, something most home ovens can't come close to … unless you get yourself a pizza steel. Pizza steels help you achieve the perfect crust through heat flow and retention (aka without upgrading to professional-grade equipment). Recognizing that need, one of our favorite brands, Made In, just launched a pizza steel of their own. And like all of their high-quality products, it's quite well thought out.
Made In's steel can heat pizza to upwards of 1,200 degrees, allowing that crust to achieve crispy deliciousness while the balance cooks to chewy, gooey goodness. It's made of blue carbon steel, which is excellent for heat retention and distribution, so you won't have hot or cold spots. And if you need more reassurance, the steel also has 86 little perforations along the bottom which aid in even flow of heat.
Unlike a pizza stone, which is prone to cracking if not heated properly (or worse, dropped because it's heavy!), carbon steel is much sturdier and won't warp. Made In's version is surprisingly lightweight at 2.6 pounds, so you won't struggle to lift it out of the oven or off the grill. (Yes, it's also grill friendly, and yes, you should absolutely try grilling pizza.) It measures 11.5 inches in diameter, a standard size for six to eight slices.
One bite in, you'll probably never want to call for takeout again — which is a good thing, because that high-quality Made In steel will be ready to crisp on command for years to come.