Making Your New Home Smart, Savvy & Safe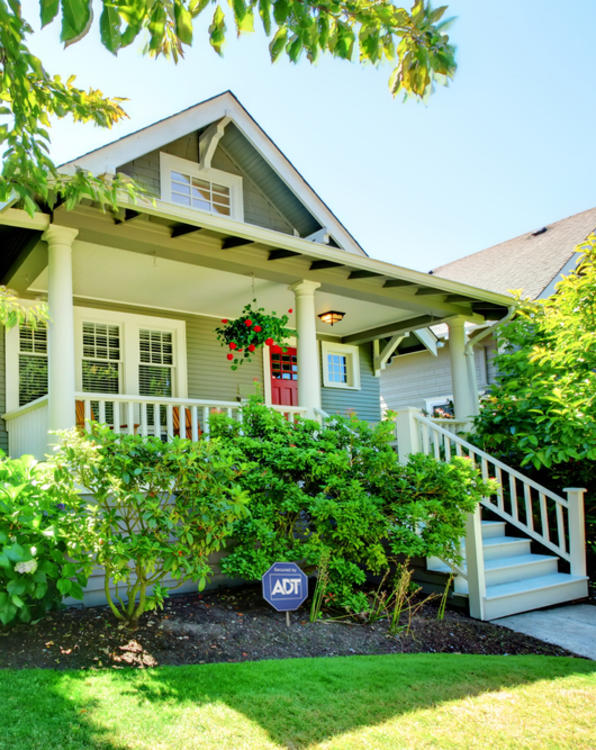 (Image credit: Shutterstock)
The moving van is packed, the keys are in hand and the papers are signed: It's move-in time. But there's always a little bit of time before a new home starts to feel like your home — and during that time it can be hard to relax into your digs. (Especially if, like me, your brain keeps you up at night with games of "What's That Creaking Sound?") Luckily, this is the perfect time to turn your new home into a smart home that's always thinking about your safety and security. These days, the capabilities are quite savvy and advanced. Haven't checked them out? Consider this your cheat sheet to smarter living. Here's all the good a smart home can do:
Emergency and Disaster Monitoring
By installing an advanced emergency detection system, you can help find dangerous threats in your home before you even know they exist. Smart fire/smoke detectors can actually notify the fire department, even if you're not home. And with the touch of a button, you can monitor carbon-monoxide levels and sense potential water damage caused by flooding.
(Image credit: Paul Zansler)
Security Features
A smart home can control the garage door, lock and unlock doors (no more did-I-lock-it? debating 50 miles into your vacation drive), and set and disarm alarms. Plus, you can enable real-time secured video that will send you video snapshots and alerts when activity is detected.
Peace of Mind
Control creature comforts like lighting, small appliances and temperature, all through your smart-home system, from almost everywhere! Yes, this means never having to worry that you may have left the garage door open on your way to work – or wait until you get home to crank-up the AC on those hot summer days. We love ADT Pulse® because it can manage all of these things, plus manage high-load energy appliances inside and out. Especially when moving into a new home, helping keep your energy costs in check is a perk that's not just smart but brilliant, if you ask us.
Connected Communication
If regular phone service is interrupted, you can control your smart home through your cellular service. ADT Pulse, the crazy-smart home system from this trusted security company, even supports voice-activation: You can actually tell your house what to do through the Pulse Voice app!
Making a Home Your Home
Whether your house is new or old, the latest technology can help create an environment that is as comfortable and safe as it is savvy and smart. Consider your routines (do you snooze the alarm a few times before getting up) and favorite hang-out places (a favorite chair by the bookshelf) and take advantage of great new tech solutions to make the most out of your space. Schedule your lights to go on the minute your alarm goes off – and set your stereo to play your favorite workout tunes the minute you get home for added incentive to hit the pavement.
Believe it or not, ADT Pulse has all of the above capabilities. There are lots of smart security options out there, but ADT truly has the tools to build the smart home of your dreams. The ADT Pulse is a smart and safe hub where you can even control other smart products — so you can manage not just your security but also temperature, lighting and even security video from your desktop, tablet or smart phone. If you've just moved, or are planning a move, ADT Pulse® is one of the first purchases you should consider. Watch this video to learn more:
Security is a key part of feeling at home in your new place. Check out ADT's full range of security options!