Hasbro is Bringing Back Mall Madness, the Unofficial Board Game of Teenage Sleepovers
We independently select these products—if you buy from one of our links, we may earn a commission. All prices were accurate at the time of publishing.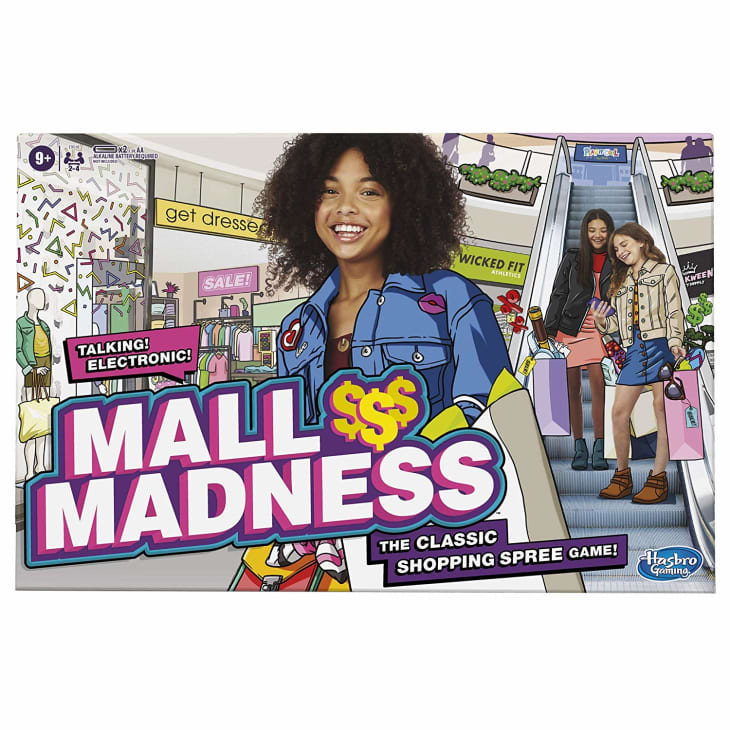 Shopping malls might be caving under the shifting retail landscape, with more and more people relying on the ease and convenience of online shopping, but visiting the glory days of the mall (and childhood sleepovers with friends) will soon be a reality once again. Hasbro is re-releasing its Mall Madness board game, and it'll have all the elements you remember from its late '80s and early '90s iterations.
The original 1988 game saw updated versions in 1989, 1996, and 2004, but began to disappear from shelves right around the time online shopping took over. According to Bustle, Mall Madness will make its grand return in the fall, with the Amazon pre-order listing noting an October 1 release date.
Follow Topics for more like this
Follow for more stories like this
While the 2020 version of the actual mall might feel different than the shopping havens of the past, Julien McCluney, Hasbro's VP of Global Brand Strategy & Marketing told Bustle that the revamped board game version will look much like the mall you used to spend hours strolling around. "In the original Mall Madness—as well as the new edition—the game is centered around the exciting experience of going on a shopping spree with friends. The fact that so many adults reminisce about the original [game] more than 30 years after its initial release speaks volumes to its place in pop culture."
Naturally, the new game channels all that nostalgia for a time before the internet, smartphones, and digital devices became the norm. "We're excited to bring that magic to a new generation of 'mall shoppers,' and invite millennials to relive a favorite game from their childhood."
In case you've forgotten the logistics of the OG game, the goal was to be the first shopper to snag all the items on your list, totaling $200. You could hit up all your favorite stores like "I.M. Coughin Drug Store," "M.T Wallet's Department Store," and "Novel Idea Books," before chowing down at "Aunt Chovie's Pizza."
McCluney says that while some of the storefronts will get a 2020 update, much of what made the original board game (including the fake ATM card, realistic sound effects, and 3D game board) so much fun will remain firmly intact. "While the look and feel of the mall in 2020 has changed, many of the game's core elements remain the same," she told Bustle.