The Cheap Home Item That Reminds Marie Kondo to "Live in the Moment"
We
independently
select these products—if you buy from one of our links, we may earn a commission. All prices were accurate at the time of publishing.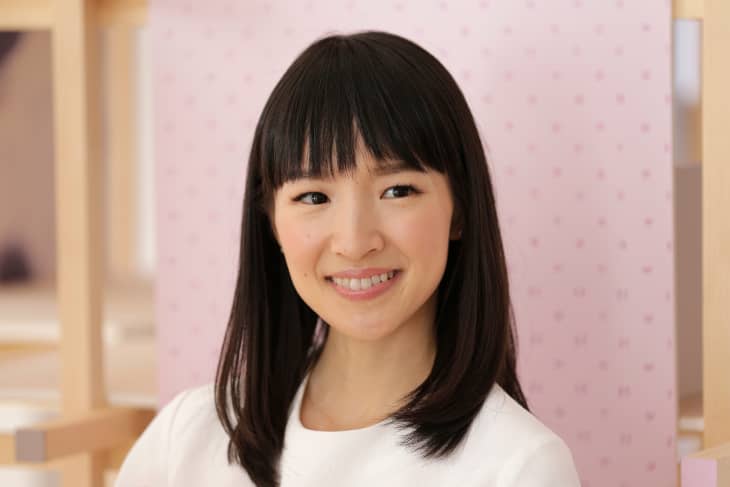 If you've tried to tidy your home like Marie Kondo teaches in her Netflix show "Tidying Up with Marie Kondo," you might have felt like you were getting rid of way more stuff than you were adding. Even though the KonMari Method takes the minimalist approach to organization, that doesn't mean it's just about clearing out your junk drawer.
Kondo also believes you should keep items that spark joy. But what if you don't have many? Bring more joy into your space with vibrant decor that is both functional and beautiful.
What is the most joyful thing that can brighten up a room on any budget? Flowers!
When Kondo decorates her own Los Angeles home, she adds some life with floral arrangements throughout the house. Every time she sees these flowers, Kondo told Better Homes & Gardens, she remembers to "live in the moment." 
It helps that she enjoys arranging flowers, too. Kondo says flower arrangement is one of her favorite ways to get creative.
But if you don't have a green thumb, there are plenty of ways to decorate with flowers like Kondo. One option is to grab a bouquet in the flower section whenever you're in the grocery story or at the farmer's market. Trader Joe's, for example, has seasonal flowers that can last a week if you take care of them.
Another way to add some living color is to buy hardier plants like succulents and cacti. These types of plants can survive a little accidental neglect, and you still get the benefit of having green life in your space.
Don't feel bad if you have the kind of thumb that kills cactuses. You can still add some joy with artificial arrangements, which are so in style you can even get them at Target.