Hold On: Marie Kondo Just Said That Her Home Isn't Actually Tidy At All
We independently select these products—if you buy from one of our links, we may earn a commission. All prices were accurate at the time of publishing.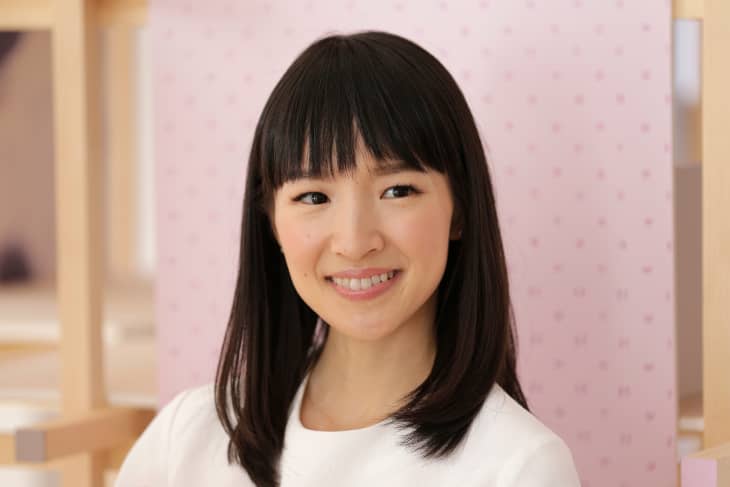 Marie Kondo built an empire on telling people to get rid of things that no longer spark joy, so it's easy to imagine that her home is an oasis free of clutter. But it turns out that when she said "I love mess," she might've actually meant it. In an interview with the Washington Post, Kondo got candid about the lack of tidiness in her home.
To the relief of probably every parent everywhere, the mom of three has exactly the kind of home you'd expect from anyone with kids. "My home is messy," she said. Messy!
Follow Topics for more like this
Follow for more stories like this
"Up until now, I was a professional tidier, so I did my best to keep my home tidy at all times," the mother of three said to the Washington Post at a webinar. "I have kind of given up on that in a good way for me. Now I realize what is important to me is enjoying spending time with my children at home."
As a mother and tidying professional, Kondo vulnerably shared that keeping her home spotless requires her schedule to be "so tightly [packed that she feels] frazzled," leading to anxiety.
Kondo's revelation is some much-needed comfort for parents or anyone who deals with the similar shame of having an unkempt home. And if having to balance a schedule and a clean home makes you feel similarly anxious, take a cue from Marie and stop KonMari-ing right now if you need to.
According to the Washington Post, Kondo's found ways to fill the time that has opened up for her since she's been tidying less. She shared that she's been enjoying scrapbooking before bedtime, and "looking inward" to lead her own kurashi. Sparking joy via activities and spending time with your loved ones? Yes, please.
She's previously shared that small tasks — for instance, gardening — remind her of tidying, and that finding an activity that sparks joy is how you grow. So even if your home has more mess than you'd like, know that following Marie Kondo's lead doesn't need to be as overwhelming as you might've thought.