Make the Reading Nook of Your Dreams With This Prefab Pop-Out Window
We independently select these products—if you buy from one of our links, we may earn a commission. All prices were accurate at the time of publishing.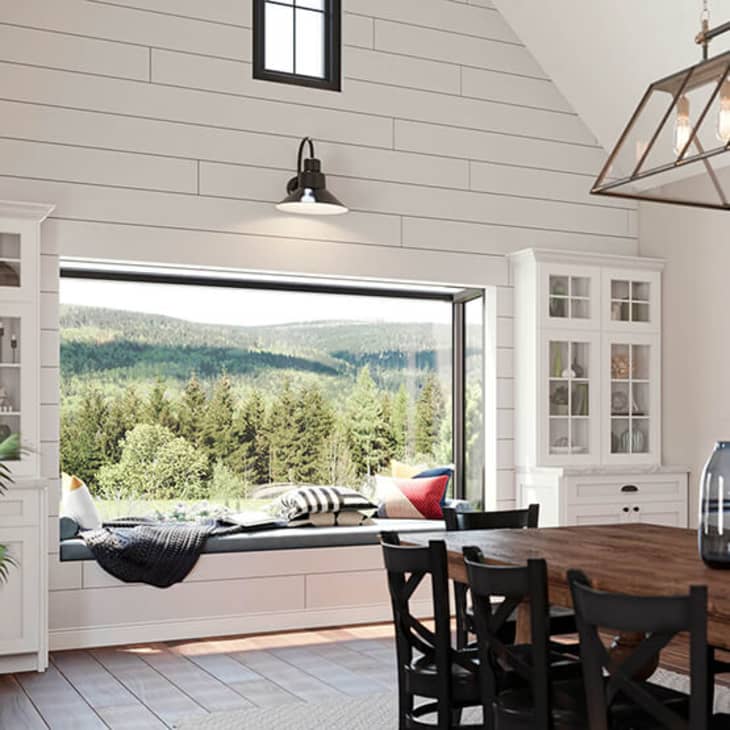 Imagine curling up in the window with a book and a cup of tea, a cushion beneath you, rain drizzling outside. It's a fantasy so cozy, it could be the background illustration of Lofi Hip Hop Radio's Beats to Study/Relax To. Unfortunately, most homes don't just come with window nooks like this. But, in the midst of the prefab tiny house boom, there's now a prefab window nook you can install in your own home.
Follow Topics for more like this
Follow for more stories like this
Window and door company Marvin introduced the Skycove last month at the 2020 International Builders' Show in Las Vegas, and House Beautiful chose it as one of its Best New DIY and Renovation Products for 2020. Here's what the publication had to say about the window then:
"Open floor plans have taken over the conversation when it comes to home design, but we are also craving cozy spaces to recenter ourselves. The new Marvin Skycove is a fully constructed (i.e it shows up ready to be installed, not pieced together on site), projecting glass structure that's essentially a new take on a bay window. What's significantly different here is the box-like shape and open glass on top that allows for full panoramic views. It also comfortably fits an adult on its integrated bench—meaning reading time can easily morph into nap time."
The bench is 8.5 feet long and half the width of a queen-sized bed and, according to House Beautiful, it holds more weight per square foot than the average deck and can be installed in less than one day.
For now, the Skycove is not yet available to purchase, but according to Marvin, it will begin to roll out in the middle of 2020, along with another product, developed at the same time: the Marvin Awaken, a smart skylight with built-in LED lighting. Both products, says Marvin, were inspired by research, as well as "unexpected sources like astronauts, sleep scientists and Danish hygge experts."