Matilda's Bold Postage Stamp Sized Room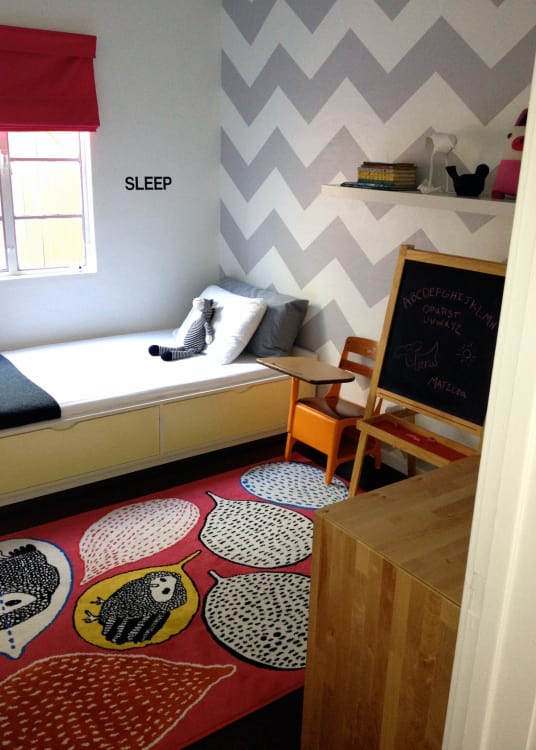 Name: Matilda (2.5)
Location: Phoenix, Arizona
When we bought our current home we realized our daughter would have to live in a postage stamp of a room. Even though it was small I still wanted it to be bold!
Matilda is a vivacious kid and I wanted her room to reflect that, but also be something she could grow into. I decided to do chevron stripes on two walls. I feared that chevron was a fad that has passed but I have always loved chevrons and think they are super kid friendly.
On the opposing walls we went a bit more minimal to balance out the space. We also decided on a bird theme, hopefully I did this subtly! The rug from IKEA was really the inspiration for the whole space. When designing the room I decided to let this awesome rug be the centerpiece!
Thanks, Patti!

(Images: reader Patti)