Meditations on the Joy of Craft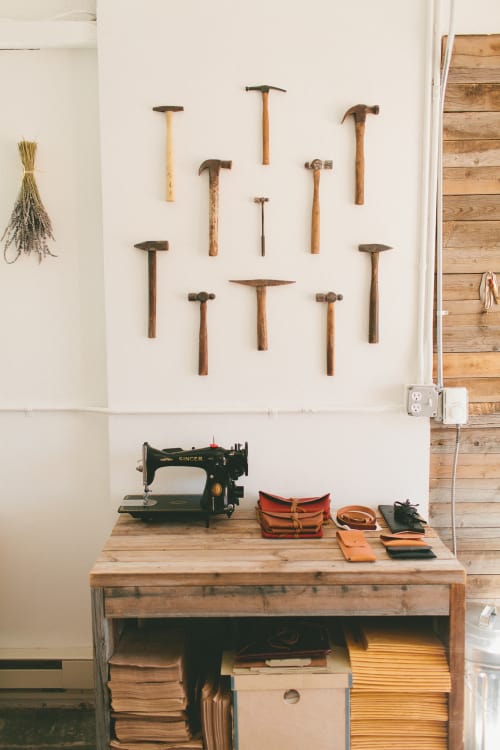 When I was little I loved dollhouses. Tiny things, especially tiny houses, filled me with indescribable joy. So I saved up my money and bought the biggest, baddest dollhouse kit I could find. It was huge and wonderfully intricate — nine rooms, working windows and doors, even tiny gutters. I spent countless hours on that thing, through junior high and even high school. In my family it became known simply as The Dollhouse. I never finished it.
There it is still, in my old bedroom at my parents' house, reproaching me for my faithlessness. So this Christmas, armed with an x-acto knife and some tacky glue, I sat down to work again. And as I worked I remembered something I had forgotten for a long time: I remembered how good it feels to make things.
All that remains to be done on the dollhouse is shingling the roof, a task which ought to be unbearably tedious. My dollhouse is in a Victorian style, with a Mansard roof, which means that each corner of the roof (and there are a lot of corners) is a compound curve, where every single shingle has to be cut to the perfect angle. But holding each tiny shingle to the roof, marking it, cutting it, gluing it in place, did not feel tedious at all. It felt sweet and relaxing and right. For a while, the anxieties of the world fell away. With all my energies concentrated on one tiny piece of wood, I felt quiet and complete.
Seeing the tiny roof fill with tiny shingles was weirdly satisfying. But, I realized, that may not even be the point. Before, I would work on the dollhouse because I wanted to have a dollhouse. Now my dreams are a little bigger, and the dollhouse lives at my parents' house, mostly neglected. But something happened when I picked up the x-acto knife and the little tiny shakes: I felt like I had re-discovered a piece of myself. It was like having dinner with an old friend, where you think: I love remembering why I am friends with this person. This is something old and good in me. It was like going running, where you get to the second or third mile and you fall into a rhythm and you think: I forgot how much I love this.
Being able, for a few minutes or a few hours, to sink deeply into something — that was the point. When I make I am never bored. To slowly build — in that there is a slow joy.
I think perhaps I am not alone. When I cut tiny shingles I am connected to craftspeople through the centuries, who made things for a livelihood, but also for the sheer joy of making. This desire — to create things, not just useful things but beautiful things — is deeply and uniquely human.
What will you make today?
(Image: From the studio of Amy Tremper of Stich & Hammer, photographed for Apartment Therapy by Kathryn Bacalis.)