I Use This $5 Grocery Store Shortcut to Save Time Making Everything from Salads to Sandwiches
We independently select these products—if you buy from one of our links, we may earn a commission. All prices were accurate at the time of publishing.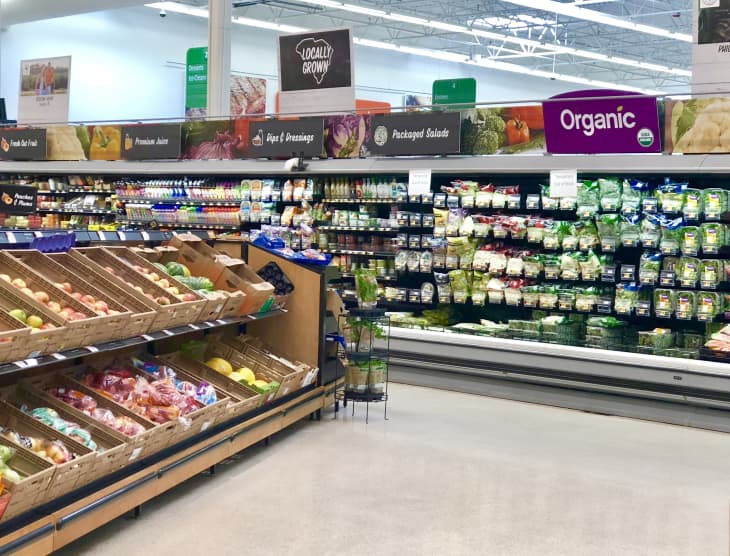 I saw a recent posting on social media that asked, "Who actually likes beets?" The wording suggests the person posting the question expects unflattering responses from people who aren't fans of the root vegetable. While I'm sure those people do exist (somewhere), I'm emphatically not one of them. I'm a big proponent of beets and find that there are seemingly endless preparations: boiled, baked, steamed, roasted, air fried, pickled, juiced, or eaten raw, to name a few. (The leafy part that grows above ground can even be used as greens like you would use a chard.)
Admittedly, beets, particularly the red ones, can be rather messy to work with, because they can stain hands and work surfaces. Beets, like any root veg, must be thoroughly cleaned (ahem, scrubbed) before they are used in a recipe. And peeling them can be tricky. So I love when someone else does all that prep work ahead of time. More specifically, someone who goes by the name Melissa.
Follow Topics for more like this
Follow for more stories like this
Founded in 1984, Melissa's is named after the daughter of founders Sharon and Joe Hernandez. The company started selling specialty produce to retailers in the Southern California region and has become the largest distributor of specialty produce in the United States. Melissa's sells a variety of deep red- and golden-hued baby beets as well as the standard-size vegetable, both raw and cooked. 
The Organic Baby Beets Peeled & Steamed are what I reach for when I want to get straight to making whatever salad, sandwich, or snack I feel like having. The beets are packaged in a vacuum-sealed pouch for maximum freshness and can be refrigerated for up to two months (any leftovers from meals can be kept in the refrigerator for two days).
I toss them into salads with arugula and baby greens, a light citrus vinaigrette, toasted almonds, and bits of tangy goat cheese. Slices of the red and golden beets work well with a Caprese salad of tomato slices, creamy mozzarella and torn pieces of basil and other fresh herbs like tiny thyme leaves (you can also swap out the cheese for oranges and make a dairy-free salad platter that works well any time of year, but is particularly great for warm-weather entertaining).
Also, beet sandwiches are a delicious and meat-free alternative meal. I pair mine with dressed greens and an herbed goat cheese on a focaccia picked up at a local bakery (a bread with a hint of olive oil flavor and rosemary baked into the crust lends a light crunchy texture to a sandwich). You must try it! Another idea: Roast a head of garlic and mix it with some melted butter to create a garlic spread for your beets topped with horseradish-infused cheeses (or a sharp provolone) and arugula.
If you have any beets left over, use them to make some colorful deviled eggs. The ready-to-use beets mash perfectly with the egg yolks to create a fun pinkish color. I shower them with snipped chives from the garden — they make a fun appetizer to arrange on a tray any time of year, and particularly during this season.
Is there a prepared vegetable you buy at the grocery store? Tell us in the comments.