Method All Purpose Cleaner: Clean Without Compromise
When tackling tough cleaning jobs, we at Apartment Therapy want a mighty cleaner that brings the elbow grease, powerfully getting the job done right the first time. method® Powergreen Technology gives us that push to tackle even our toughest cleaning tasks. Best of all, method® All Purpose Cleaner is nice to the earth and nice to your home, as well.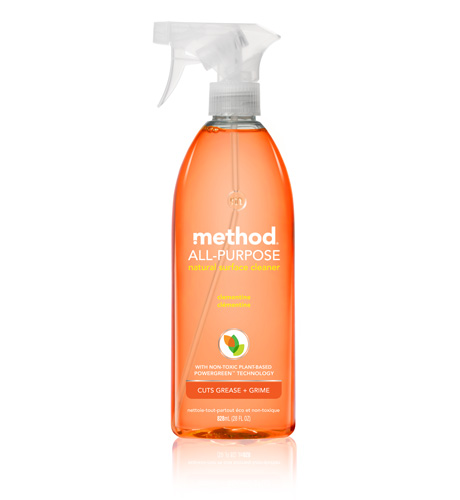 And you ask why we love method Powergreen Technology? Besides the bright, shiny bottles made from 100% recycled plastic, its cutting-edge green chemistry harnesses the strength of naturally derived, non-toxic ingredients. method All Purpose Cleaner delivers a mighty punch that leaves all of your surfaces not only shiny clean but sweet smelling as well!
(Images: Liz Vidyarthi, method®)
Comments have been disabled.