Mindy Kaling's Chic Sofa Follows a Subtle Yet Bold Design Trend
We
independently
select these products—if you buy from one of our links, we may earn a commission. All prices were accurate at the time of publishing.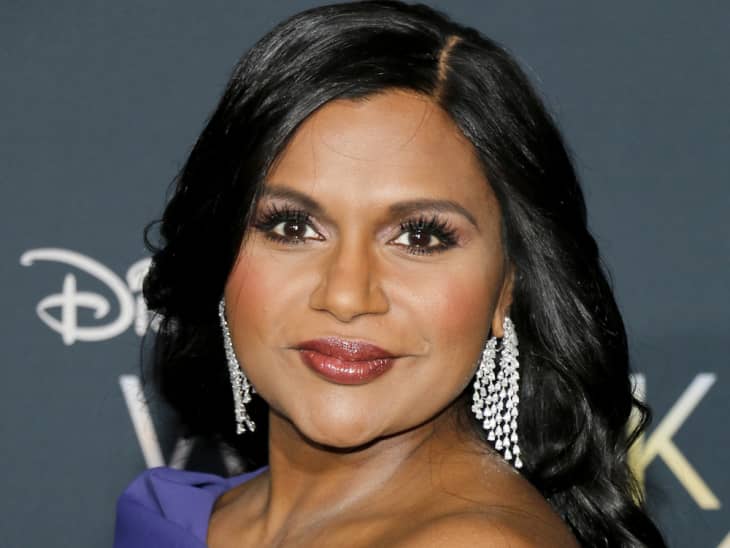 Actor and writer Mindy Kaling has the range to add another skill to her already expansive résumé: Home decor influencer. Between a whimsical office space that offers a masterclass on mixing contrasting hues and a reading nook livened up by botanical floral curtains, Kaling's design prowess is no joke—and her latest Instagram post makes the case for a modest yet bold design trend: Piped fabric trim couches. 
The comedian recently shared a post to showcase one of her paintings from Paint & Petals, an art and housewares brand by Bridgette Thornton. "This painting brightened my mood so I hope it brightens yours," Kaling captioned on Instagram. The painting is vibrant and fun, indeed, but Kaling's velvet hot pink couch with piped fabric trims is also swoon-worthy. The two-tone moment of different pink hues proves that character can be infused into furniture in the subtlest of ways. 
Kaling has documented her affinity for this understated design choice before. The "Never Have I Ever" creator has a similar couch in her chic Los Angeles residence, just in a different color and in a different part of her abode. Kaling previously shared a snapshot of a cozy velvet brown couch on Instagram back in September with similar piped fabric trims. The piping is in a light caramel hue, offering a whimsical contrast to the brown.
Colorful throw pillows complete with different shapes completed the look. The warm brown offered more leeway to mix and match, while the vibrant pink velvet couch takes a more minimalist approach. It's complemented only by a throw pillow in a softer pink shade. Piped fabric trim couches with contrasting hues are a subtle yet bold design trend—one that could be found at retailers like Anthropologie, Wayfair, and Munna. Once again, we're taking design cues from our favorite actor slash home influencer.