This Mini Mural Adds Beauty in the Most Unexpected Place
We independently select these products—if you buy from one of our links, we may earn a commission. All prices were accurate at the time of publishing.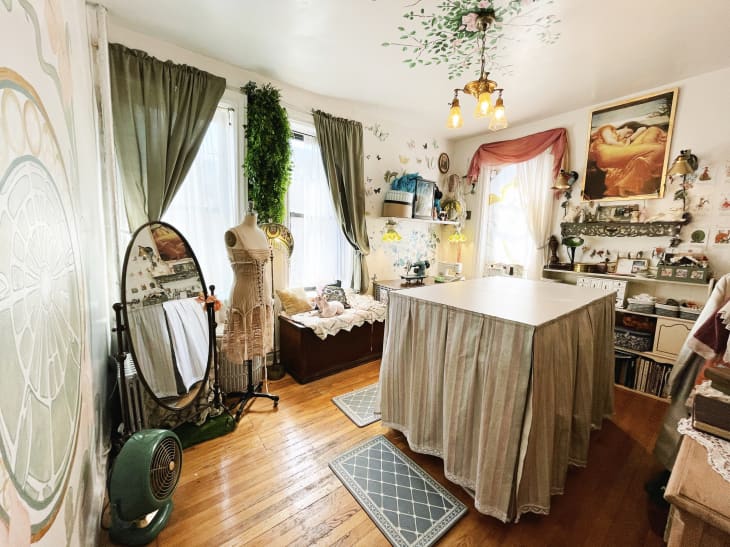 Anna Kate Reep is an artist living in New York City with her husband and three hairless cats. For years, Reep worked on broadway in wardrobe and costuming. When she lost her job in February 2020, their apartment became her art project. "I couldn't control the world, but I could make our home more beautiful," she says.
She painted a large, Art Nouveau-inspired mural on a blank wall to act as a background for photos of the things she sews. The coolest paint job, though, is the one she did on her ceiling. Reep painted pink roses with long, green leafy vines in the center of the ceiling.
Reep says she needed a space that really reflected her interests, "and it has been so beautiful to get to do that during the worst year of our lives." The strategic placement of the vines, stemming from the base of the light, is the perfect metaphor for creating something beautiful in the most unexpected place.
"If COVID has taught us anything, it's that the world is crazy," Reep says. "Paint your ceiling. Get weird doorknobs. Live in a home that feels uniquely you."