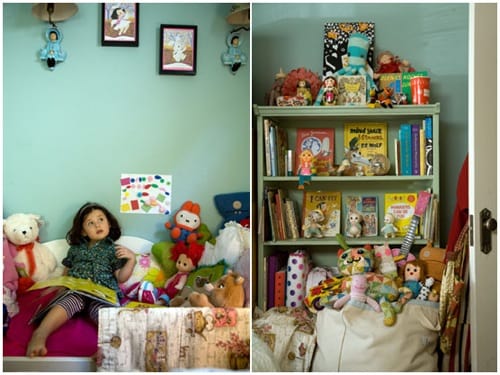 Bloesem Kids has another great house tour from Karen Salazer, creator and owner of children's design company, Misha Lulu. Our favorite thing about this home- the colors. Check out this beautiful blue-green on the walls of Karen's daughter's room...
There's also another great blue, Karen's favorite color, in the living area of the house.
Karen and her husband collect vintage ceramics and take inspiration from vintage books for Misha Lulu. You can find the full house tour here and visit the charming Misha Lulu website here.