Here's How You Can Virtually Volunteer on Martin Luther King Jr. Day
We
independently
select these products—if you buy from one of our links, we may earn a commission. All prices were accurate at the time of publishing.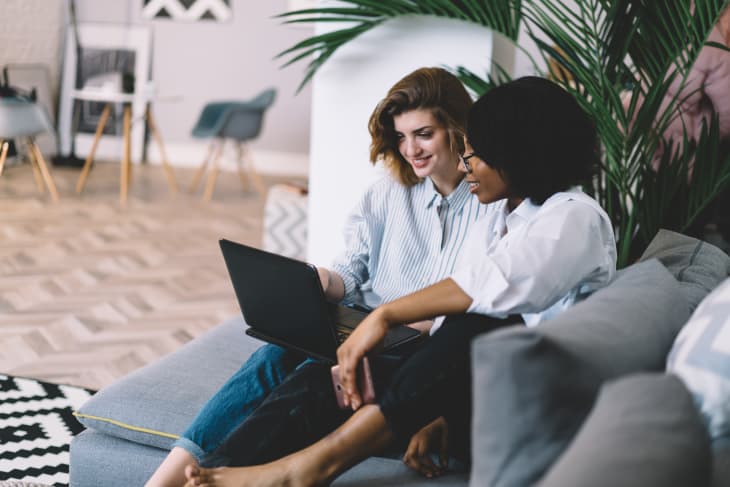 Every new year starts with an important day of service: Martin Luther King Jr. Day. Described as "a day on, not a day off," the holiday encourages the public to volunteer and uplift their communities in honor of Dr. King. Even though the observance will be a lot different for the second year in a row due to COVID-19, you can still virtually honor King's legacy by giving back through remote volunteer opportunities on Jan. 17.
A great resource for finding virtual volunteer opportunities is AmeriCorps. The organization provides a range of options to safely engage with your community (or others if you want to branch out). Here's a sample of ideas to get you started:
Call senior citizens to keep them company
Even one call can make a difference. Help fight back against social isolation with The Neighbor Network. Through this organization, volunteers can connect with senior New Yorkers and provide them with a sense of companionship during this stressful time. After a one-hour Zoom training, you can start making calls, with the option to do regular check-ins with the seniors you connected with. 
Answer texts from people in crisis
Now more than ever, people are struggling with their mental health as the pandemic continues to unfold. Crisis Text Line, a free mental health texting service, is looking for volunteers who can respond to texts from people in crisis, especially for late-night hours as nighttime texters experience longer wait times and might not get the immediate support they need. Fill out an application and complete a web-based training led by a Crisis Counselor Coach on active listening, collaborative problem solving, and safety planning. Also, the non-profit is holding a free virtual event on MLK National Day of Service on coping skills for young people and how to spread awareness about their free texting service.
Support BIPOC-Owned Small Businesses
Assist with sending food to those in need 
Food insecurity has drastically risen during the pandemic. Founded in 2015, Food Oasis aims to make it easier to access and donate food. As a volunteer, you help with researching and contacting food pantries and soup kitchens in L.A. You don't need to be a research expert to help out; before starting, you'll get a crash course in food insecurity while learning how to gather information. 
Help increase Black homeownership
Benjamin Banneker Development Corporation is looking for virtual volunteers to assist with creating a tool that aims to increase Black homeownership, which will ultimately decrease the homeownership gap at large. Volunteers will help with entering data on homeownership incentives across the country, writing stories about homeownership opportunities, and building a community that takes previously rejected homebuyers and sets them up to purchase a home.
Write a letter to an essential worker
From your neighborhood postal carrier to grocery store employees and healthcare workers, write a letter showing appreciation for all that they do in your community during a time they might need it most. Heart of West Michigan United Way, a non-profit that focuses on helping communities thrive through education, income, and health, has a free essential worker thank you card template that you can download and give to whoever you want to thank. 
Connect mentors and tutors with students 
By volunteering for DC Tutoring and Mentoring Initiative (DCTMI), you can help connect tutors and mentors with students. With 50 nonprofits and schools in their network, DCTMI connects tutors with students who read below their grade level. Whether you're interested in helping with outreach, connecting mentors and tutors with students, or being a mentor or tutor, get involved by filling out this volunteer sign-up form.