Modern Remix: Redefine Holiday Cheer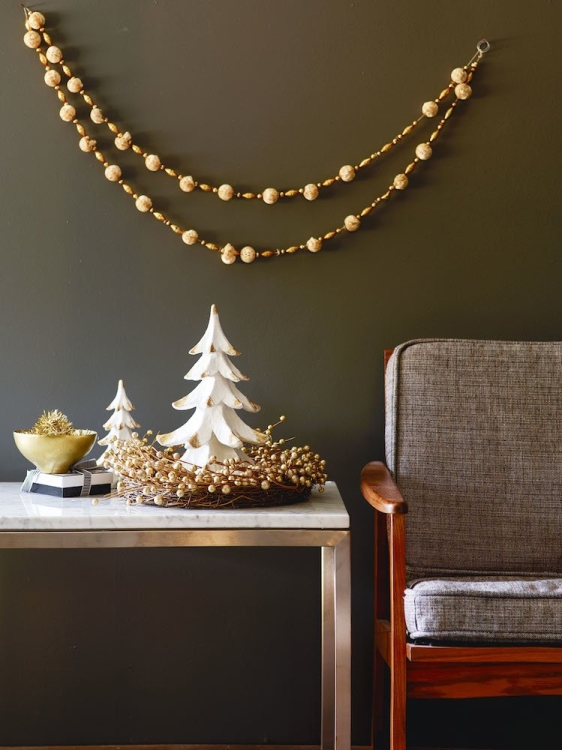 (Image credit: Target)
We all want to give our homes a little holiday cheer — what we don't want is a living room that looks like Santa's Village. The key is to not lose sight of your style just because it's time for reindeer and jolly old St. Nick. Read on for tips to freshen up your holiday decor.
Update the classics. Instead of an old-fashioned wreath, go for a modern one with geometric lines in a clean color palette. Ditto the de rigueur holiday trinkets — even Dancer and Prancer look artistic rendered in crisp white and shimmery gold.
Keep Colors in Check. Save the rainbow for the ornaments: When you're outfitting the rest of the house, stick to a sophisticated color pairing to keep things looking calm but still festive. We love this combo of deep red and glittering silver.
Make light. From trinkets to throw pillows, pick small tokens of holiday cheer with metallic sparkle — it's festive without being cheesy, plus it reminds us of string lights and freshly fallen snow. Use a well-placed mirror to reflect the effect.
Say it subtly. Create a luxe holiday vibe with tasteful touches: small and simple green garlands, frosted faux fruit and touch-me soft blankets. Bonus points for mod reindeer.
Get everything you need for a fresh, modern holiday at Target!