There's a New Crop of Water Filters Popping Up in Kitchens Everywhere
We independently select these products—if you buy from one of our links, we may earn a commission. All prices were accurate at the time of publishing.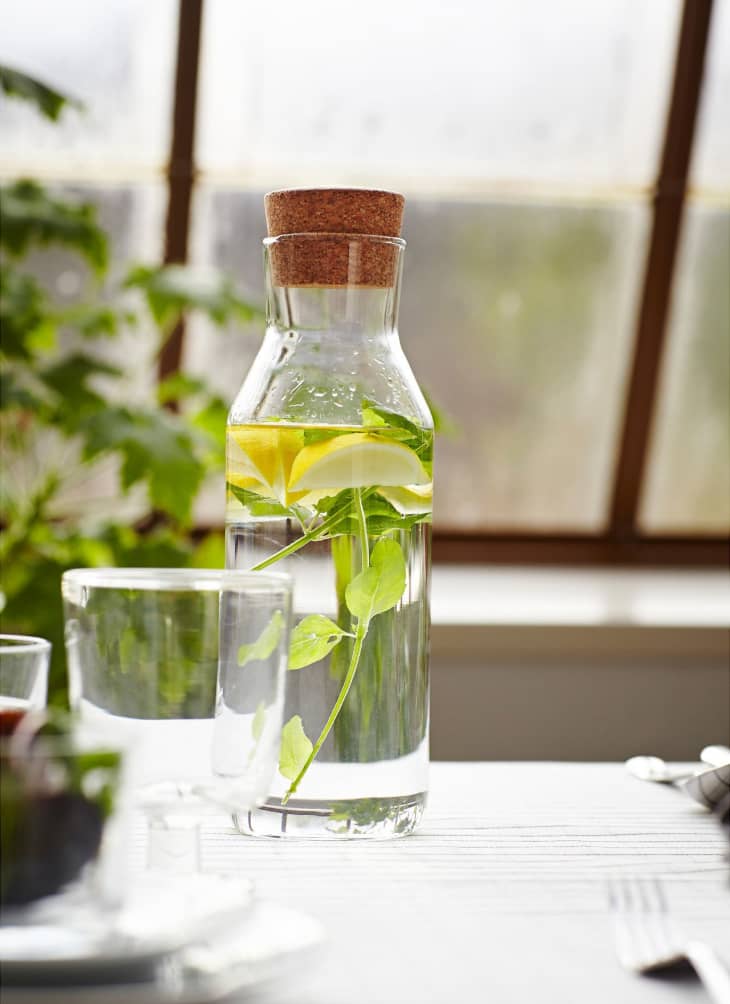 Now that everyone knows single-use plastics are taking a major toll on the planet and that much of the country's tap water is perfectly safe to drink, people are finally drinking more tap water.
Follow Topics for more like this
Follow for more stories like this
And with that shift comes a new crop of water filters to take the place of the clunky-looking faucet attachments and plastic pitchers of yore. In fact, many of today's filters are stylish enough for the pages of design magazines and social media feeds — they're a status symbol of sorts, like Fiji water or Perrier once were.
If you're looking to upgrade your own water filter, here are five eco-chic options we love:
If you've ever researched water filters, you've probably come across Big Berkey water filters. And even if you haven't, chances are you've caught sight of one while perusing magazines or social media. A utilitarian alternative to an under-counter reverse osmosis system, these filters sit on your counter and offer serious filtering power.
If the industrial-chic vibe of the Berkey doesn't suit your home, Walter makes ceramic countertop filters with a sleek, organic silhouette. My fellow small-space dweller Whitney Leigh Morris makes the case for this model: "I love to outfit our home with functional decor, and this piece is a striking work of art that also filters our drinking water." Morris also points out that the Walter filter is the product of a father- and daughter-owner small business.
Forget the clunky old Brita — today there are many gorgeous glass options on the market.
Perhaps the first to market with a glass carafe, Soma launched in 2013 after a successful Kickstarter campaign. Much like a traditional fridge pitcher, Soma filters out chlorine, mercury, and other minerals with filters you replace every two months, but its glass filter pitcher features a classic Chemex-esque shape. 
Similar to the Soma in its filtering powers, but with a taller silhouette and colorful handle options, the Hydros pitcher is another good option. The company donates 1 percent of net sales to charity every year (this year's donation partner is Oceanic Global).
If you crave a higher level of filtration, Lifestraw is best known for their survival straws that are so effective at filtering water that you can use them to sip from a muddy puddle. Their new-ish glass pitchers are not only handsome, but also powerful: They can filter lead, PFSAs, and microplastics. I also love Lifestraw's give-back model — For every product purchased, a child in need receives safe water for a year.