My Mom Is Moving in the Midst of COVID-19 and I Can't Help Her Lift One Box
We independently select these products—if you buy from one of our links, we may earn a commission. All prices were accurate at the time of publishing.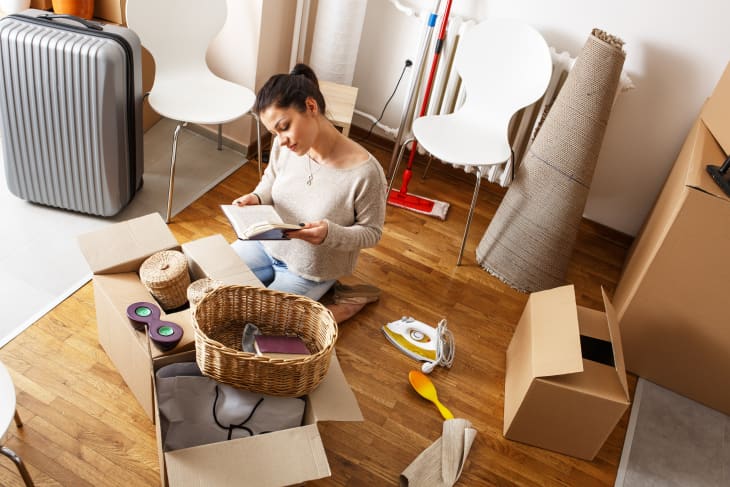 A photo my mom texted me last week just about broke me. It shows 12 brown grocery bags bound for the recycling center. They're filled with copies of her beloved Veranda magazine.
My mom has loved this magazine for as long as I can remember. But when you're packing up your house amid a global pandemic, there's no time to dwell on whether you should keep your favorite glossy magazines.
Follow Topics for more like this
Follow for more stories like this
She's maintaining a stiff upper lip, this mom of mine, but I'd do anything to be able to carry those bags to the car for her and sit with her in person, surrounded by boxes, tape, bubble wrap, and memories of good times spent together in a home that will soon be someone else's.
That was our plan before the acceleration of COVID-19. When I spent a few days with her in February, I had no idea that it would be the last time I'd set foot in the sunny, comfortable home my parents built in New England 20-something years ago. It's the place my mom has been living in alone since my dad died in 2007.
I know I'm lucky—she's healthy and organized and whip-smart—but that doesn't help me feel better about the fact that she's going to have to make this move entirely on her own. She's in her 70s, and is understandably concerned about her own exposure to the virus, though she lives in an area with a low number of cases. It's the right time for her to downsize, but it's hard for it to feel right at the moment.
Like so many families, we're trying to figure out how to cope with our daily lives being upended by the virus. But I'm here in New York, and there's just no getting around helping someone who's more than 200 miles away move—especially when you're not supposed to come within six feet of another person.
The good news is that somehow, despite this long-distance separation, we're finding ways to make it work. My mom has been texting me photos and blueprints of her new place and I've sent her photos of some cheery outdoor furniture that might perk up her new porch.
We continue to exchange hilarious, and sometimes teary texts, including photos of furniture I might want, excerpts from letters I wrote during summer camp and college, and photos of freshly picked daffodils to cheer me up as New York City's confirmed coronavirus cases began to accelerate.
As my mom went deeper into her cupboards, more mementos emerged and were then texted my way. We marveled over '60s-era cards she received upon graduating from law school that made our jaws drop (One priceless example: 'With curves like yours… who needs straight As'), a photo of a ceramic angel given to my mom from someone who thought she might need a little solace, never-before-seen old photographs, and an offer: 'Do you want this Art Deco frame?' with a picture of a favorite picture frame from her living room table.
Still, while I've always believed that four walls don't make a home; that it's the people inside them that transform a structure into that feeling you get when you walk through the door; I've been surprised at how wrecked I've felt that I'll never spend another night in the place my parents lived—and loved—for half my life.
At the same time, I know that we all have to keep moving. In my mom's case, it's a literal move. For others, it's a profound sense of how much everything has changed in the blink of an eye, and of all the work we need to do to be better toward each other.
As for me, I'm doing my best to turn the page and focus on the fresh start my mom is about to make. I can't wait to bring her an armful of flowers—and a subscription to a new décor magazine—when at last I get to throw my arms around her in her warm and welcoming new home.